IEPE Accelerometer is for modal analysis applications.
Press Release Summary: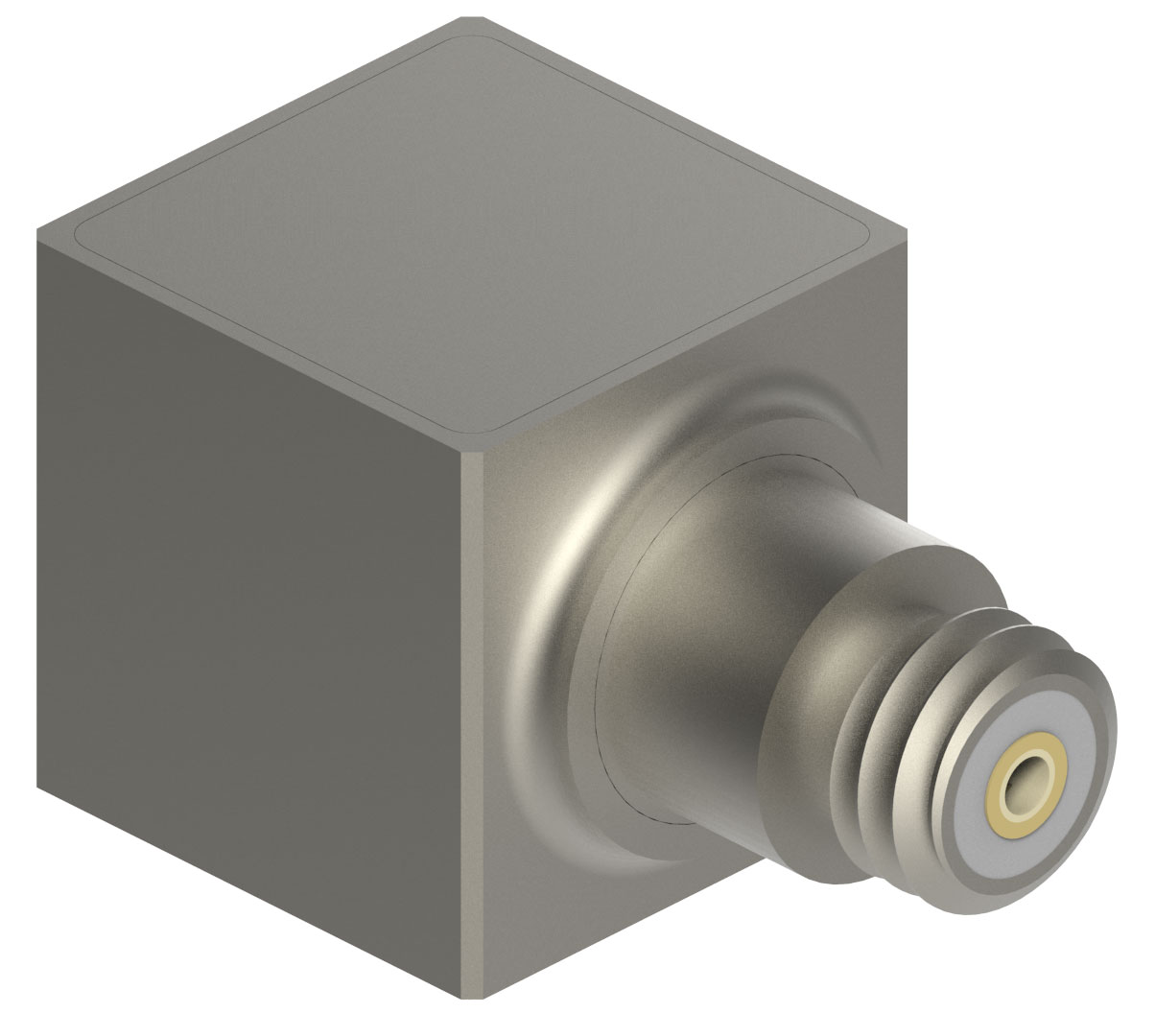 Model 3097A Integrated Electronics Piezo Electric (IEPE) accelerometer is 0.4 inch cube with 100 mV/g sensitivity. Laser welded titanium design includes ceramic shear sensing element coupled to ultra low noise JFET electronics package. Unit also features adhesive mount and industry standard 10-32 connector.
---
Original Press Release:

New Lightweight Cubic Accelerometer for Modal Analysis, Model 3097A



June 6, 2008 (Chatsworth, CA) - The new model 3097A series accelerometer from Dytran Instruments features IEPE operation, small size (0.4 inch cube), high sensitivity (100 mV/g), broad frequency response and ultra low noise. The robust, laser welded titanium design includes a ceramic shear sensing element coupled to an ultra low noise JFET electronics package. This sensor was designed specifically for use in modal analysis applications. The unit also features adhesive mount and an industry standard
10-32 connector. TEDS option available. Priced at $300 ($350 TEDS version).

3097A PDF http://www.dytran.com/img/products/3097A.PDF

3097A Online http://www.dytran.com/go.cfm/en-us/content/product/598/x?SID=

Company Information
Established in 1980, Dytran Instruments, Inc. is a leading manufacturer of piezoelectric and DC accelerometers, force and pressure transducers, and associated electronics. Dytran products are used extensively in aerospace, test and measurement and industrial applications. Additionally, Dytran products are widely utilized for on-board measurements in a variety of aerospace, commercial, and military applications.

Dytran maintains a world-class manufacturing facility in Chatsworth (Los Angeles) California. This vertically integrated facility includes engineering, administrative, manufacturing, and automated machining capabilities. Dytran products are available worldwide via a network of distributors and representatives.

Technical Contact:
Ken Supin
Application Engineer
Dytran Instruments, Inc.
21592 Marilla St. Chatsworth,
CA 91311 Ph: 818-700-7818
Fax: 818-700-7880
email: info@dytran.com

www.dytran.com

More from Sensors, Monitors & Transducers