Hyde IBS Blades Convert Base Materials into Value Added Products Quickly and Reliably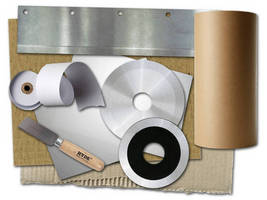 Southbridge, MA (February 12, 2010) - An extensive line of high performance industrial grade blades for converting materials into finished products is available from Hyde Industrial Blade Solutions, a division of Hyde Tools, Inc. Hyde IBS Converting Blades are designed to outperform competitive blades by employing the highest manufacturing and quality control standards in their design and production.

Hyde IBS brings extensive experience and "real world" applications knowledge across multiple converting markets including paper and packaging, rubber and abrasive production for the preparation of silicone, rubber, foam, tapes, plastics, foils and films, laminates, cardboards and corrugated boards. Hyde blades come in a variety of configurations for slitting, scoring, cutting, perforating, trimming and a multitude of other applications to suit individual market and product production requirements.

Starting with a wide range of the highest grade alloy steels including powdered metals, Hyde employs proprietary processes in blanking, laser cutting, heat treating, grinding and polishing to ensure superior cutting performance of each individual blade. Manufactured in facilities with ISO 9001:2008 plant certification, durable Hyde IBS Converting Blades are engineered for long-life.

Hyde IBS Converting Blades come in a variety of stocked standard sizes across circular blades and knives and straight blades and knives and in a variety of forms, thicknesses and finishes. Blades are available in many configurations with straight or beveled edges and are designed for superior performance and extended life to avoid costly shut downs of converting equipment due to failed blades.

Backed by 135 years of experience, Hyde Industrial Blade Solutions is a leading producer of industrial knives and blades for a wide variety of markets including food processing, cloth and textile and leather, hose and tube, tire and rubber, package converting, paper and packaging and abrasives as well as for general industrial applications. Hyde Tools, Inc. is the largest manufacturer of industrial machine and hand knives and tools for remodeling, restoration, building trades and do-it-yourselfers in North America.

More from Computer Hardware & Peripherals