HVAC Brain Inc. Carries Magic Aire Replacement Parts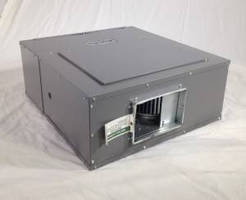 HVAC Brain, Inc., retailer of HVAC/R equipment and replacement parts, carries a complete selection of replacement parts for Magic Aire equipment, including belt drive and direct drive products. Magic Aire components are of the highest quality, offering dependable solutions for HVAC professionals and facility managers.



Located in Wichita Falls, Texas, Magic Aire is an independent manufacturer of heating, ventilation, and air conditioning components, as well as air handlers and unit ventilators. With over half a century in the industry, the company has a longstanding reputation for producing reliable equipment and parts. Magic Aire is invested in meeting the needs of an evolving industry, and is dedicated to delivering products that offer higher efficiency and improved indoor air quality. With a focus on setting industry benchmarks for customer satisfaction, Magic Aire provides on-time delivery and low warranty rates.



HVAC Brain's selection of Magic Aire products includes:

• Belt drive parts

• Direct drive parts

• Motors and drives

• Unit ventilator parts

• Valves

• Coils

• Blowers

• Filters

• Belts



To browse HVAC Brain's entire selection of Magic Aire replacement parts, please visit http://www.hvacbrain.com/Magic-Aire-s/1764.htm.



Why shop at HVACbrain.com:



HVAC Brain, Inc. is a fast growing retailer of HVAC/R equipment and replacement parts. At HVACbrain.com, HVAC professionals and maintenance managers can find wide variety of 'hand-picked' high quality HVAC products such as Solar Water Heaters, Heat Pump Hose Kits, Energy Recovery Ventilators, and HVAC coils. With HVAC Brain's tight vendor relationships, customers can choose and order products without worrying about the quality of products HVAC Brain offers.



Contact Info: HVAC Brain, Inc. 9545 Midwest Avenue, Unit A - Cleveland, Ohio 44125, 216-663-4822.



More from Materials