HP Performance Advisor Helps Improve Workstation Performance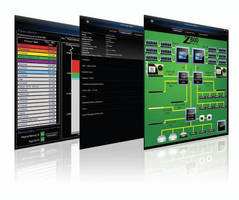 New HP Performance Display Offers Affordable Workstation-Class Performance

PALO ALTO, Calif. - HP today announced new workstation-class offerings for professionals, including an update to its HP Performance Advisor software and the new HP ZR2330w Performance Display.

Updated to take a holistic approach to system monitoring, HP Performance Advisor 1.5 provides greater performance across all applications used on a workstation. The new version monitors the computer as a whole versus looking at just specific applications, ensuring that the entire system will run more efficiently.

"HP Performance Advisor takes the pain out of IT management, making it possible for small business owners to optimize their workstations for the specific applications they are running," said Barry Lewis, worldwide product manager, Commercial Solutions, HP. "HP essentially gives its workstation customers an HP Engineer with every workstation, providing them with the full resources of our technical engineers to help identify bottle necks, view system configurations, and maximize performance, ultimately increasing ROI."

Designed for ease-of-use, Performance Advisor notifies users when components like memory are not being used properly and offers suggestions to quickly improve the performance. Version 1.5 offers a simple configuration summary and now provides support for HP Remote Graphics Software (RGS) and Microsoft Windows 8. Users can also access information on GPU performance and temperature

HP Performance Advisor comes pre-loaded on all HP Workstations and reduces the time spent troubleshooting by providing a consolidated report of the workstation's hardware and software configuration. The user can tune the workstation specifically for professional application workloads with just one click.

HP Performance Advisor Version 1.5 is currently shipping for free on all new HP Z and EliteBook Mobile Workstations and is available for download by existing customers at www.hp.com/go/HPPerformanceAdvisor.

Performance Display without Compromise

The new HP ZR2330w Performance Display is a 23-inch LED backlit display with an in-plane switching (IPS) panel for professionals that require affordable workstation-class performance without compromise. IPS technology delivers brilliant and accurate color from almost any angle, providing 10 times higher contrast ratios when viewed at an angle compared to mainstream twisted nematic displays - while maintaining prices that are near those of mainstream business monitors.

The ZR2330w delivers up to 16.7 million on-screen colors and offers full HD resolutions(1), while a 1M:1 dynamic contrast ratio delivers precise views of text, graphics and video(2). The new display features VGA, DVI, and DisplayPort inputs and an integrated two-port USB hub keeps peripherals close at hand.

The HP ZR2330w has an energy-efficient design with mercury-free LED backlighting, a BFR/PVC-free design (3) and arsenic-free (4) display glass. The display is ENERGY STAR and EPEAT Silver (5) qualified and features a four-way comfort-adjust stand for maximum comfort in height, tilt, swivel and pivot.

The HP ZR2330w Performance Display will be available at the end of January for $259 (6).

About HP

HP creates new possibilities for technology to have a meaningful impact on people, businesses, governments and society. The world's largest technology company, HP brings together a portfolio that spans printing, personal computing, software, services and IT infrastructure to solve customer problems. More information about HP (NYSE: HPQ) is available at www.hp.com.

1) High definition (HD) content is required to view HD images.

2) All performance specifications represent the typical specifications provided by HP's component manufacturers; actual performance may vary either higher or lower.

3) Meeting the industry definition of 'BFR/PVC-free' per the iNEMI Position Statement on "Low Halogen" Electronics. Plastic parts incorporated into the chassis generally contain < 1000 ppm (0.1%) of bromine or chlorine. Printed circuit board and substrate laminates generally contain < 1500 ppm (0.15%) of total bromine and chlorine. Service parts after purchase may not be BFR/PVC-free. External accessories, including power supplies, power cords, and peripherals are not BFR/PVC-free.

4) Arsenic and its compounds were not detected using U.S. EPA test methods 3052/6010b by ICP-AES with a MDL 10 ppm. EPEAT® Silver where HP registers commercial display products. See www.epeat.net for registration status in your country.

5) EPEAT® Silver where HP registers commercial display products. See www.epeat.net for registration status in your country.

6) Estimated U.S. street prices. Actual prices may vary.

More from Computer Hardware & Peripherals