Circuit Board Assembly Services
How Low Cost Flexible Circuit Board will Change Pre-Paid Cell Phones Manufacturing?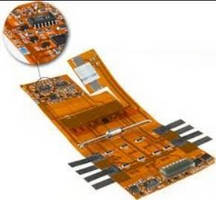 Flexible circuit boards have been on the scene since the early 1900's. Inventors of that time were not able to fully establish the concept, but built a framework. For the last decade, manufacturing of flexible circuit boards has increased. The use for this technology creates an enormous amount of possibilities in the manufacturing of pre-paid cell phones.



Manufacturing:



Flexible circuit boards are simply as their name implies, boards that won't break when bent. There are a few processes in which these boards are made. One way is to mount electronic circuits on colorless organic polymer thermoplastics, referred to as PEEK. Also, silver circuits can be screen printed onto polyester. Both of these materials allow flexible circuit board assembly for pre-paid cell phones to be possible.



Benefits:



Using flex circuits as the interconnect choice in the assembly of cell phones will bring huge benefits. These boards have low mass and cause cell phones to be much lighter. They are capable of housing small conductors with high wiring density, taking up less space. Being lighter and smaller will result in an end product that is more versatile.



Flexible circuit boards have an increase of performance and reliability since wiring errors are unlikely. The boards can be bent without damaging the conductor which allows for flexible design. One of the most compelling reasons is the decrease in cost of production resulting from manufacturers being able to reduce board to board connectors and jumper wires.



Future:



As time passes, the printing of these flex circuits will continue to dip in cost. Combine low production prices with thin technology, and this will allow pre-paid cell phones to become more like phone cards. Consumers that are not eligible for contract service due to credit problems will have the ability to afford these pre-paid phones. Those in need of emergency or those with limited access to a phone will be able to purchase these thin electronics at minimal cost. When the minutes are used, the device has been manufactured and sold so cheaply that it can be tossed in the trash.



Investing in the ingenues technology of flexible printed circuit boards for pre-paid cell phones is invaluable to meeting the demands of the growing population. With our advances in the expanding technology market, our company will greatly benefit you in this field. We have a commitment to high quality products and services.



Giltronics & Associates Inc, electronic manufacturer design team is actively seeking to partner up with you on new and existing projects to cut your manufacturing cost in the printed circuit board and electronics assembly. Our engineering team can design in new cost cutting materials and enhance the electronics to overcome your competitors. http://giltronicsassociates.com Please don't wait to contact us to take advantage of this great offer.



More from Electronic Components & Devices