Honeywell's Smart Grid Technology to Help Minnesota's Largest Electric Cooperative Manage Energy Consumption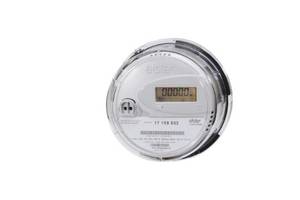 $15 million project includes advanced meters and software to automate meter reading, boost efficiency, better manage energy consumption
MINNEAPOLIS, Nov. 2, 2016 - Honeywell (NYSE: HON) announced a $15 million smart grid project with Connexus Energy, Minnesota's largest customer-owned electric cooperative, to deploy advanced smart grid technology to improve electricity service and reliability, and help the utility's 130,000 members better manage their energy consumption.
Under the project, Honeywell will install more than 138,000 of its EnergyAxis® connected meters and its new SynergyNet™ mesh networking platform for the utility. When completed in 2018, the fully integrated system will provide Connexus Energy with real-time data on customer's energy consumption for more accurate billing, better management of usage, and the ability to more accurately detect meter tampering and outages for faster recovery.
Instead of relying on time-consuming manual meter data collection, Connexus Energy, whose service territory spans seven counties and covers 1,000 square miles in the northern part of the Minneapolis-St. Paul metro area, will be able to gather meter data at any time for a more accurate view of territory-wide usage. The system also provides two-way connectivity for additional energy management measures, giving the utility more options for future efforts, including demand response programs and time-of-use pricing.
"Our mission is simple: keep the lights on for our members by providing electricity in the most cost-effective, reliable and environmentally responsible manner," said Greg Ridderbusch, chief executive officer of Connexus Energy. "Honeywell's smart grid technology will help us continue to meet these goals while providing a path for greater efficiencies and innovations in how we deliver electricity to one of Minnesota's fastest-growing corridors - and how customers use it."
"Together, Honeywell and customers like Connexus Energy are fundamentally changing the way the world and our communities manage and use energy," said Rob Tupker, president of Smart Energy, Honeywell Home and Building Technologies. "This smart grid project supports the utility's priority of sound energy management and delivery, while preparing the cooperative to take advantage of future opportunities and innovations to drive deeper savings for customers."
This project builds on Honeywell's other work with Connexus, which includes providing thermostats to Connexus Energy's Wi-Fi Thermostat Rebate Program. The program provides customers with monetary incentives to install Wi-Fi programmable thermostats that enable users to adjust settings from anywhere, at any time, and can help them save on their heating and cooling costs.
Honeywell provides complete smart grid and energy management solutions that drive energy efficiency, operational improvements and cost savings for utilities, commercial and industrial customers, and consumers. It has more than 120 active EnergyAxis deployments worldwide, including 77 in the United States.
Visit www.honeywellsmartenergy.com for more information on company's broad smart grid technology and services.
About Honeywell Home and Building Technologies
Honeywell Home and Building Technologies (HBT) is a global business with more than 44,000 employees worldwide. HBT creates products, software and technologies found in more than 150 million homes and 10 million buildings worldwide. We help homeowners stay connected and in control of their comfort, security and energy use. Commercial building owners and occupants use our technologies to ensure their facilities are safe, energy efficient, sustainable and productive. Our advanced metering hardware and software solutions help electricity, gas and water providers supply customers and communities more efficiently.
For more news and information on Honeywell Home and Building Technologies, please visit http://www.honeywell.com/newsroom.
Honeywell (www.honeywell.com) is a Fortune 100 diversified technology and manufacturing leader, serving customers worldwide with aerospace products and services; control technologies for buildings, homes and industry; turbochargers; and performance materials. For more news and information on Honeywell, please visit www.honeywell.com/newsroom.
SOURCE Honeywell Home and Building Technologies
CONTACT:
Bruce Eric Anderson,
Honeywell,
+1-763-954-5344,
bruce.e.anderson@honeywell.com;
Tracy Sciacca,
Weber Shandwick,
+1-952-346-6140,
Web Site: http://www.honeywell.com
More from Optics & Photonics