Hilma NC Standard Hydromechanical Vises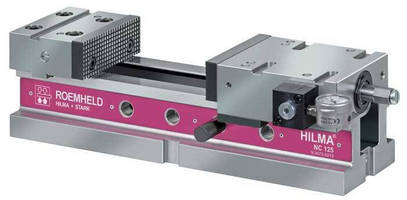 Hilma's NC-series vises are superior to most standard vises, due to built-in hydraulics. With a few cranks of the handle, hydraulic pressure can be built up to 11000 lbs. of clamping force (on the largest size). Switch from clamping small to large parts quickly simply by pulling the pin on the NC vise, sliding the power unit back, and reinserting the pin. In three sizes, the NC vise is easy to maintain, has a repeatability of 0.0004", and comes with a clamp force indicating gauge for enhanced precision and repeatability.

For a free demonstration contact Carr Lane Roemheld Mfg. Co., 636-386-8022, engr@clrh.com, or learn more at www.clrh.com.

More from Electronic Components & Devices