High Reliability Connectors from C&K Components Shorten Satellite Assembly Integration Time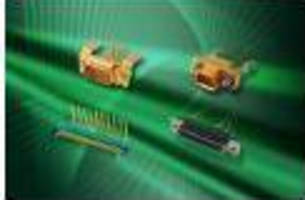 Fast locking system eliminates need for screws, washers and clips in contact configuration...

C&K Components offers a family of high reliability connectors that shorten satellite AIT (assembly integration time). Designed specifically for high reliability space applications, the connectors feature a fast locking contact system that replaces traditional screw lock technology, eliminating the need for screws, washers and clips, and replacing them with a snap-in system.

"Satellite AIT completed in white rooms is the most costly phase of the satellite assembly process," said Gilles Parguey, senior product manager for C&K Components. "The fast locking technology significantly shortens assembly time, particularly when it comes to costly satellite integration, saving customers up to $100K per SATCOM during the AIT phase."

C&K's high reliability space-grade connectors designed with the fast locking contact system include the D*MA and D*M Series D-subminiature connectors.

C&K's high reliability connectors meet stringent outgassing and residual magnetism requirements, and conform to a number of ESA and MIL qualifications and quality levels. The D*M and D*MA Series D-subminiature connectors are employed in a number of space equipment applications, as a connection between PCBs and various modules within the satellite system, as well as within satellite launchers.