HASCO - Ejector Set Cover Z1216/...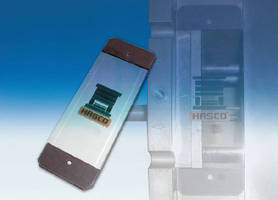 New addition to the HASCO range: Ejector set cover Z1216/...

Quick and simple to install, the new ejector set cover protects the ejector assemblies from dirt and flying pieces of plastic during an injection moulding cycle.

The transparent cover can be fastened by a magnetic strip or screwed permanently to the open side of the ejector set.
The range of dimensions covers all the standard plate sizes from 095 to 596 mm in all widths in accordance with the riser height.

Use of the ejector set cover avoids equipment downtimes, prevents accidents and increases productivity.

More from Electrical Equipment & Systems