HARTING's New SMC (Surface Mount Compatible) Series of DIN 41 612 Product Range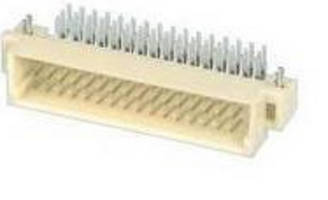 DIN 41 612 SMC connectors

The voltage transfer capability of the new SMC (Surface Mount Compatible) series of HARTING's DIN 41 612 product range has now been tripled. These impressive performance gains were achieved due to the use of special plastics featuring higher CTI values. These new plastics comply with the Group II (400 < CTI-value < 600), while the standard plastics are classified as Group IIIa or IIIb (100< CTI-value < 400). Given a creepage distance of 1.2 mm, the voltage between two adjacent contacts can amount to 160 V, for example, which is considerably higher than the usual 50 V. Thanks to these new capabilities the HARTING DIN 41 612 delivers even higher performance. The new connectors are available in types C, 2C, 3C, B, 2B, 3B, R, 2R and F. Additional construction types and sizes are available on request.

More from Architectural & Civil Engineering Products