Handheld RFID Reader/Writer operates in 13.56 MHz band.
Press Release Summary: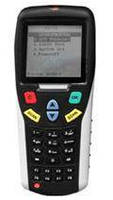 Suited for access control, asset tracking, warehouse management, and livestock tagging applications, GAO 243013 is compatible with both ISO15693 and 14443A/B protocols. It is equipped with 2 PSAM cards and features 64 Mbit RAM, 16-144 Mbit Flash memory, RS232 data interface, 27 waterproof keys, and operates in -5 to 50°C temperatures. Powered by rechargeable lithium battery, rugged unit features anti-shock, dustproof IP54 sealing, and measures 185 x 70 x 35 mm.
---
Original Press Release:

GAO RFID Launches 13.56MHz (HF) RFID Rugged Handheld Reader/Writer



Toronto, Canada - GAO RFID Inc. (www.GAORFID.com) has announced its new release of a high frequency (HF) Rugged Handheld Reader/Writer (GAO 243013). The handheld Reader is designed for information management, and data collection and data transfer. It is an ideal solution for access control, asset tracking, warehouse management, and livestock tagging.

This portable reader/writer meets all endurance criteria in terms of water, shock, dust resistance and is suitable for use in harsh environments. In addition, GAO's advanced RFID Reader/Writer is compatible with both ISO15693 and 14443A/B protocols operating in the HF 13.56MHz band, which supports both North America and EU standards.

GAO's HF Rugged Handheld Read/Writer provides the following features:
1. Ultra-low power consumption allows its battery to last for up to ten days
2. Security module: equipped with two PSAM cards.
3. Its rugged design enables the device to perform optimally in any harsh environment.
4. Light-weight sleek design; easy operation.

Specifications for GAO 243013 HF Rugged Handheld Reader/Writer:
RAM Capability: 64Mbit
Flash memory: 16 to 144Mbit
Standard deployment: ISO15693 or ISO11143A/B
Power supply: Re-chargeable Lithium battery
Data interface: RS232
Key interface: 27 water-proof keys
Environmental sealing: IP54 Standard. Anti-shock / Dust-proof
Operating temperature: -5°C to 50°C
Boundary dimension: 185mm * 70mm * 35mm

For more information about it please visit at (www.GAORFID.com) or (13.56MHz (HF) RFID Rugged Handheld Reader/Writer) About GAO RFID Inc.

GAO RFID Inc. is a leading provider of Radio Frequency Identification (RFID) hardware and solutions to end users worldwide. GAO RFID combines best of breed with low cost RFID readers, RFID tags and enabling-RFID software. We have a wide variety of RFID readers, tags and antennas in all the RFID technologies, Low Frequency (LF), High Frequency (HF), Ultra High Frequency (UHF, Gen 2) as well as Active and Semi-Passive. GAO RFID's products and services are easily customized for use in Asset Tracking, Health care, Supply Chain & Logistics, Event Management, Access Control, Livestock Tracking, Inventory Control & Management, Field Service, Maintenance and Document Authentication.

For more information please visit www.GAORFID.com

GAO RFID Inc. is a member of GAO Group, which also includes:
o GAO RFID Inc.: www.GAORFID.com
o GAO Tek Inc.: www.GAOTek.com
o GAO Research Inc.: www.GAOResearch.com
o WowGao Inc.: www.WowGao.com
o GAO RFID Asset Tracking Inc.: www.GAORFIDAssetTracking.com
o GAO Embedded Inc.: www.GAOEmbedded.com
o GAO Instruments Inc.: www.GAOInstruments.com
o GAO Comm Inc.: www.GAOComm.com
o GAO Fiber Optics Inc.: www.GAOFiberOptics.com

Company Name: GAO RFID Inc.
Address 1: 601 Milner Avenue,3rd Floor
Address 2: 601 Milner Avenue,3rd Floor
City: Toronto
Zip: M1B 2K4
Country: Canada
Phone: 416-292-0038

More from Software