H2S-Friendly High Pressure High Temperature Viscometers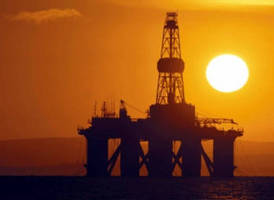 Boston, MA - As demand for oil increases and fuel prices continue to climb, oil exploration continues in increasingly difficult environments. The safety and economic success of these efforts require accurate information about the oil fields' reservoir fluids. Supporting this, Cambridge Viscosity has enhanced its industry-standard high pressure, high temperature viscometers for analysis of reservoir fluids that contain hydrogen sulfide and other corrosive materials.

With prominent oil commodity experts forecasting oil prices reaching over $150 per barrel by 2012, drilling activities are increasing worldwide. Cambridge Viscosity reports that orders for its high pressure viscometers have risen sharply this year. Cambridge's first customer for corrosive resistant viscometers is one of the largest oil services companies in the world, who is upgrading its laboratory equipment worldwide.

"Each oil field reservoir fluid has its own characteristics. The amount of sour gas and brine are two factors, but there are many more. Our new corrosive-resistant development primarily involved changing materials in our viscometers. It represents the latest in a continuing series of enhancements Cambridge has developed for the industry. Other step-changers include low-torque sealing, a flow-through manifold for core analysis, as well as an adaption to enable measure despite off-gassing. In addition, Cambridge has developed game-changers in ultra high temperature (300°C) and ultra high pressure (43,000psi) viscometers," explains Cambridge Viscosity President Robert Kasameyer.

Cambridge Viscosity, a leader in small sample viscometer systems, provides automated viscometers used worldwide by refining and exploration companies to optimize their product and process performance. Cambridge's global reach is important for providing application engineering support and service wherever and whenever needed.
Contact Cambridge Viscosity at 781-393-6500 or info@cambridgeviscosity.com. For more information, visit our website: www.cambridgeviscosity.com.

More from Architectural & Civil Engineering Products