Greenest Carpet Cleaning Technology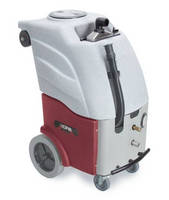 No matter what size space you are cleaning, CFR's innovative, patented recycling carpet extractors are the right fit. These extractors come in 10-gallon to 25-gallon self-contained units, all designed to tackle any carpet cleaning challenge.



Continuous Flow Recycling (CFR) technology provides superior moisture-controlled cleaning, faster dry times, and increased cleaning productivity unmatched by standard carpet extractors on the market today.



Through a state-of-the-art recycling filtration system, coupled with moisture-controlled atomization wand technology to minimize carpet moisture, CFR is one of the safest and most sustainable carpet cleaning systems available.



For more information, visit www.cfrcorp.com or call toll free 1-800-533-2557.