Granger Plastics Receives FAA TSO Authorization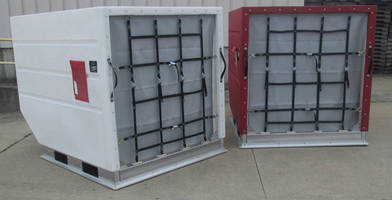 Granger Aerospace Products has received TSO certification from the FAA, which finalizes the process of bringing its innovative line of ULD containers to market. Granger Plastics Company expanded into the Aerospace Market in 2012. Growth included launching Granger Aerospace Products as a division of the rotational molding company as well as expanding Granger's production facility for manufacturing of aerospace products and air cargo containers. This latest development brings about Granger Aerospace Products now holding its first two TSO authorizations from the FAA.



Granger Aerospace Products is now prepared to launch its line of one-of-a-kind ULD's consisting of LD 2, LD 3 and LD 8 containers. The air cargo containers are all staples in the air freight and commercial airline markets. The certification applies specifically to the LD-3 Air freight container. The polyethylene construction of the Granger ULD containers provide a longer service life and significantly lower maintenance expenses lowering total cost of ownership along with time lost for repairs. Altering from the existing products of fiberglass, aluminum or in some cases polycarbonate may also offer savings in other locations. The lighter weight design saves in fuel burn over many current containers. Numerous companies in this industry are urgently trying to find savings that will utilize resources most financially, while positively impacting the bottom lines.  The Granger Aerospace air cargo container provides an option to this problem.



Granger Plastics has been associated with custom manufacturing of countless air cargo containers for a number of industry leaders. All the containers produced by Granger are rotationally molded from polyethylene and made from the highest quality materials. Granger Aerospace Products are being produced in Middletown, OH. Granger Aerospace likewise offers customized design and manufacturing capabilities for a wide range of continuing conversions of aerospace industry parts due to the many distinct advantages of polyethylene. Granger Aerospace is a full service facility, capable of everything from design to production and finished assembly.



Granger Plastics, a division of Granger Industries, continues to be globally acknowledged as a leader in the field of Rotational Molding. Granger Plastics is known for ingenious design, superior quality and market leading solutions for a variety of industries varying from Poly Tanks for Chemical and Agricultural use, Safety & Security, Defense, Aerospace, Material Handling and more. To find out more on Granger Industries or Granger Plastics Company, please visit contact 513-424-1955 or visit http://www.grangerpalstics.com on the internet.  To learn more about Granger Aerospace Products, please visit http://www.grangeraerospace.com.



More from Agricultural & Farming Products