Cleaning Compounds and Chemicals
Good-Bye to the Old-Fashioned Way of Cleaning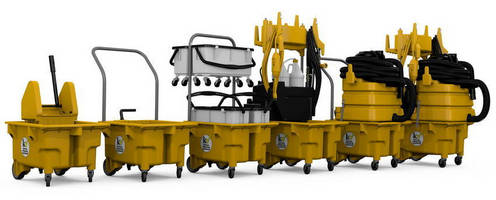 OmniFlex™ Crossover Cleaning System can easily be transformed into a high-performance dispense-and-vac system for an extremely effective, low-cost method of cleaning and maintaining floors.



Just open the spigot and apply fresh cleaning solution to the floor, spread and lightly brush into more soiled areas and grout lines, and then vacuum the soils and liquid away. Floors are clean and dry, ready for use in minutes. The process is significantly healthier, faster, more effective, and safer than cleaning the old-fashioned way with a mop and bucket.



For more information, visit www.kaivac.com or call toll-free: 800-287-1136.



More from Cleaning Products & Equipment