GOEPEL Electronics to Present Comprehensive Solutions for Electrical Test at Electronica in Bangalore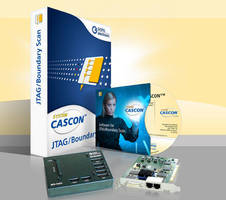 GOEPEL electronics will showcase complete solutions for electrical test at this year's electronica India trade show in Bangalore, scheduled to take place September 23 – September 25. By visiting booth 3385 in hall 3, visitors can find out more about testing, programming, validation and emulation functions via JTAG/Boundary Scan. Both hardware as well as software solutions will be presented.



Key focus is laid on Embedded System Access (ESA) technology. As part of it, GOEPEL electronic will present the ESA Coach, a special evaluation and training kit supporting the ESA technology. The package offers practical training of all Embedded System Access technologies such as Boundary Scan, Processor Emulation Test and Chip Embedded Instruments by means of respective tutorials, additionally allowing for the development and validation of individual Intellectual Properties (IP). ESA technologies enable the electrical access to embedded systems without utilizing mechanical nails or probe contacts and are currently the most modern strategies for validation, test, debug and programming.  



On the software site, GOEPEL electronic will showcase the ChipVORX® and VarioTAP® technologies. ChipVORX® is an Intellectual Property (IP) based technology for implementation, access and control of Chip Embedded Instruments via IEEE1149.x/JTAG, which also supports FPGA Embedded Instruments in the form of softcores.



VarioTAP® is a processor emulation technology developed by GOEPEL electronic. Thereby, a processor is reconfigured to provide design-integrated test and programming instruments via the native debug port.



Visitors are welcome to find out how GOEPEL electronics can provide test and programming solutions to achieve highest possible test coverage and savings in time and costs for design and production.



About GOEPEL electronic:

GOEPEL electronic is a worldwide leading vendor of innovative electronic and optical test and inspection systems, being the market leader for professional JTAG/Boundary Scan solutions for Embedded System Access (ESA). A network of branch offices, distributors and service partners ensures the global availability of the products as well as the support of the more than 8,000 system installations. Founded in 1991 and headquartered in Jena/Germany, GOEPEL electronic employs currently more than 200 employees and generated a revenue of 25 Million Euro in 2013 (ca. $34 Mio). GOEPEL electronic has continuously been ISO9001 certified since 1996 and has been honoured with TOP-JOB and TOP-100 awards for being one of the best medium-sized companies in Germany. GOEPEL electronic's products won several awards in recent years and are used by the leading companies in telecommunication, automotive, space and avionics, industrial controls, medical technology, and other industries. Further information about the company and its products can be found on the internet at www.goepel.com.