GKS Inspection Services Offering Product Design and Engineering Services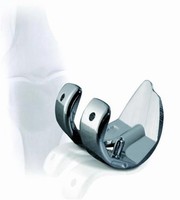 (Plymouth, MI; October 23, 2008) - GKS Inspection Services, a global provider of dimensional inspection, 3D laser scanning and terrestrial scanning services since 1981, is now offering product design and engineering services. Teaming up with its leading 3D non-contact and contact scanning services used for reverse engineering, dimensional inspection, and large-scale measurement, these new product design and engineering services make GKS a complete product development partner.

According to Bob Cendrowski, GKS Regional Vice President, "The addition of product design and engineering services to the GKS menu reinforces what our customers already know: GKS has been helping them solve inspection and engineering problems for more than 25 years. We thought it was time to introduce these complementary services because many companies need expert assistance in the design phase as well. The experience and background of our design engineers fulfill a need with OEMs and their suppliers for high-level product design as well as industrial engineering services such as FEA analysis and feasibility studies."

In order to accelerate its move into product design and engineering services, GKS acquired an existing engineering team with extensive experience designing vehicles for industries including agricultural, construction, recreational, and defense. This group includes some of the top class-A surfacing experts in the world. Possessing substantial experience in designing high accuracy plastic parts, the GKS engineers also understand the molding process extremely well. Commenting on his firm's competitive advantage in a crowded field of engineering contractors, Cendrowski said, "The bottom line is that we can save you time and money and we have the experience to handle the complicated projects that your employees and other contractors may find difficult. In conjunction with GKS' existing scanning, reverse engineering and dimensional measurement services, we now have the complete capability to take a product from concept to manufacturing."

GKS is able to create components which take into account essential design aspects, including ergonomic function, styling, and manufacturing capability, without sacrificing the original design intent. Several GKS benchmark designs and trend-setting vehicle exterior designs are available on the market today. GKS has expertise in designing for industries as diverse as off-road vehicles, agricultural vehicles, construction vehicles, medical supplies, and defense contractors using industry-leading software packages such as ProEngineer, ICEM Surf, Solidworks, and Unigraphics.

Cendrowski indicated that his group's skills are best matched with successful companies that have ongoing product design and engineering requirements. He explained. "We are not interested in one-time, short-term projects that anyone can do. Our Design Team Integration process allows our mechanical engineering, professional engineering, and CAD modeling specialists to integrate seamlessly into customers' engineering and industrial design groups to create the most cost-effective product while maintaining the original design intent." GKS engineering contractors are frequently embedded inside the customers' offices working side-by-side with the corporate team.

About GKS

GKS Inspection Services has been a leading provider of dimensional inspection, 3D laser scanning and terrestrial scanning services for over 25 years. The company's Plymouth, MI lab (Detroit metro area) is accredited by the A2LA for Mechanical Testing and Calibration and features numerous CMMs, vision systems, 3D laser scanners, laser trackers, surface analyzers and other inspection equipment. GKS also has U.S. offices in Minneapolis and Seattle and international locations in India, Korea, China, Taiwan and the Netherlands. The company's metrologists and engineers are experienced in the automotive, defense, construction, electronics and many other manufacturing industries.

More Information

For additional information about how partnering with GKS can improve your product design process and decrease your development time while saving you time and money,
Contact: Bob Cendrowski at 734-357-5212 or send email to design@gks.com
or visit GKS Inspection Services' web site at www.gks.com.

More from Electronic Components & Devices