GFG's Advanced Dual Head Roll Coater Headed to Africa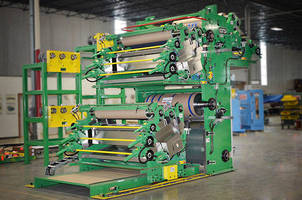 Sussex, Wisconsin – GFG, a world-leading coil coating equipment manufacturer, continues to increase its roll coater sales in the growing African market with the recent shipment of their Dual Head Roll Coater to Mozambique. The technologically advanced roll coater will be installed in their customer's coil coating line. 



What makes the GFG's Dual Head Roll Coater unique is its innovative design, which allows for near instantaneous color changes on the top of the coated metal product, and is available with optional quick change for the bottomside, minimizing the amount of scrap and downtime normally required for color changes. The compact design is a natural fit for new or existing lines that have minimal available space. The net result is greater productivity and increased profits.



About GFG

GFG has been a leading innovator and manufacturer of coil coating equipment and coil processing lines since 1969.  GFG designs and manufactures their GFG Roll Coaters, Peabody Electrostatic Oilers and Coil Processing Lines just outside of Milwaukee at their Sussex, Wisconsin facilities.  They distribute their equipment worldwide to over 40 countries.



Media Contact:

For more information on GFG's Dual Head Coater, contact Jeff Stanton at 262-372-4609 or Jeff.Stanton@gfg-peabody.com. Visit GFG's website at www.gfg-peabody.com.



More from Thermal & Heating Equipment