Gasket Strainers an Easy Order on the Web at Equalseal.com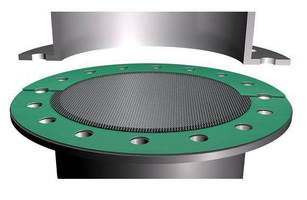 If you'd like to protect your expensive downstream equipment from dangerous in line system debris, consider this inexpensive solution: Equalseal Gasket Strainers.



We take a 100% stainless steel mesh disc, put it between two flange gaskets and laminate the whole assembly together. The mesh filters out debris and reduces the chance of failures and damage to your most important equipment. The gaskets ensure the everything is sealed correctly. They are as easy to install and replace as any standard gasket. Equalseal has the solution that is right for your system. We offer: ring or full face gaskets in standard and custom sizes, four sizes of mesh, and a variety of gasket materials including Garlock Blue-Gard® 3000, Equalseal™ 750G NBR, and high temperature Teadit® 1100 carbon/NBR.



Go to http://www.equalseal.com/Gasket-Strianer-s/2279.htm or call 330-984-0747 to learn more or order yours today.