Further Investments in India and Malaysia to Accompany Growth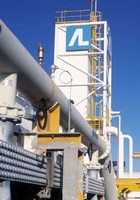 The oil, gas and petrochemical sectors are fast growing markets in India and South East Asia.

India's $70-billion petrochemical market, poised to grow at over 10% per annum, is
one of the fastest growing petrochemical markets in the world. Indian Oil
Corporation Ltd. (IndianOil), India's energy flagship, is building a world-scale Naphtha Cracker complex adjacent to its existing 12 mmpta (million metric tonnes per annum) refinery, at Panipat, near Delhi in North India. For this project, IndianOil has decided to outsource its oxygen and nitrogen gas requirements with a long-term contract with Air Liquide.

In this context, Air Liquide is investing 45 million in a new Air Separation Unit
(ASU) with capacity of 850 tonnes per day of oxygen. The unit will also produce
liquid oxygen, nitrogen and argon to meet the requirements of IndianOil and the
industrial merchant market in northern India. It will be built by Air Liquide Engineering India and is scheduled to be commissioned by July 2009.

In Malaysia, Air Liquide will invest 30 million in a new ASU for Malaysian Refining
Company Sdn. Bhd. (MRC), a joint-venture company owned by Petronas and ConocoPhillips. Petronas is one of the most profitable integrated oil and gas companies in the region and has been the catalyst for Malaysia's industrial development. To expand the refinery's capacity and improve productivity, MRC will revamp its refinery, which will
lead to additional oxygen needs in mid-2009. MRC has chosen Air Liquide to supply
oxygen from October 2009. Air Liquide's ASU will also produce liquid oxygen, nitrogen
and argon to meet the requirements of the Malaysian merchant market and Air Liquide
Malaysia's growth plans.

Jean-Pierre DUPRIEU, Senior Vice-President in charge of Asia Pacific and member of
Air Liquide's Executive Committee, declared: "We are very proud to have been
selected by IndianOil and MRC as a key partner for the supply of oxygen and nitrogen. These successes confirm Air Liquide's leading position in northern India and our further expansion in Malaysia. These investments are driven by the trend towards the outsourcing of industrial gas needs and are in line with the Group's growth strategy, which includes accelerating its investments in emerging economies."

With more than 40,000 employees in 75 countries, Air Liquide is the world leader in
industrial and medical gases and related services. The Group offers innovative solutions based on constantly enhanced technologies and produces air gases (oxygen, nitrogen, argon, rare gases...) and many other gases including hydrogen. The Group contributes to the manufacturing of many everyday products: bubbles in sparkling beverages, protective atmosphere for packed foods, oxygen for hospitals and homecare patients, ultrapure gases for the semiconductor industry, hydrogen to desulfurize fuels...

Air Liquide is committed to sustainable development and helps to protect life. Founded in 1902, Air Liquide has successfully developed a long-term relationship with its shareholders built on trust and transparency and guided by the principles of corporate governance. Since the publication of its first consolidated financial statements in 1971, Air Liquide has posted strong and steady earnings growth. Sales in 2007 totaled 11,801 million euros, with sales outside France accounting for almost 80%. Air Liquide is listed on the Paris stock exchange and is a component of the CAC 40 and Eurostoxx 50 indices (ISIN code FR 0000120073).

More from Communication Systems & Equipment