FSW's Deacom ERP System Up and Running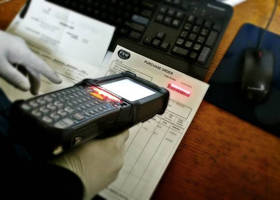 Over the past year, First Source Worldwide, LLC (FSW)'s dedicated teams have worked diligently in development of our new Enterprise Resource Planning (ERP) system. We are excited to announce we are now live, operating fully on the new system as of Jan. 19th.



After thorough investigation and assessment of a multitude of systems, FSW selected Deacom, Inc. software system designed specifically for specialty chemicals, colorants and other process-based manufacturing industries. The system allows us to increase visibility across all our functions and integrate our facilities. The system features sophisticated sales and inventory management, financial management, marketing capabilities and a Customer Resource Management (CRM) module. The implementation is the largest technology infrastructure investment of FSW to date.



While many of the changes will be transparent to customers, all our documentation including quotes, order confirmations, shipping confirmations, and invoices are now products of the system. We have implemented the use of scanning devices in our facilities to aid in tracking and every product and its packaging is now able to be monitored and regulated throughout our entire production process. This allows us to keep our clients better informed with the status of their orders and best meet deadlines. 



We're excited about the opportunities our new system brings us and the efficiency and visibility it provides that will transfer directly to our customers. We have spent a significant amount of effort testing the new system, verifying data integrity and smooth processing. All internal users have been trained and are operating smoothly. Implementing the new system is allowing us to improve overall operations increasing the uniformity and quality of our products; a welcome enhancement as we move towards an ISO certification.



Thank you for your continued support, we're looking forward to the opportunity this investment will bring for our customers.