FORBLUE FLEMION Fluorinated Ion Exchange Membranes are Suitable for Electrolysis Plants
Press Release Summary: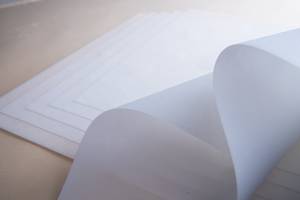 Reduces the influence of brine impurities such as Ca and Mg and allows manufacturers to maintain 97-98% electrical current efficiency
Utilizes reduced electrical current for decomposing purified brine
Used in the manufacturing of caustic soda/caustic potash, chlorine and hydrogen-basic chemical products
---
Original Press Release:
FORBLUE™ FLEMION® Ion Exchange Membrane Reduces Energy Costs in Chlor-Alkali Processes
EXTON, Pa., April 3, 2019 – To help electrolysis plants achieve substantial energy savings in the chlor-alkali process, AGC Chemicals designed FORBLUE™ FLEMION® fluorinated ion exchange membranes that use a reduced electrical current to decompose purified brine.
AGC will feature its line of FORBLUE FLEMION fluorinated ion exchange membranes at the Chlorine Institute Technology Expo, April 8-11 Houston, Texas. AGC experts will be available to discuss the advantages of these membranes in high-quality caustic soda and caustic potash production.
FLEMION membranes enable manufacturers to maintain 97-98% electrical current efficiency, thanks to a fluorinated carboxylic polymer layer in the membrane. In addition to saving energy, FLEMION membranes minimize the influence of brine impurities like Ca and Mg, which allows the membranes to perform better and remain stable longer.
FLEMION membranes, used in the electrolyzers at electrolysis plants that decompose brine, play a key part in manufacturing caustic soda (sodium hydroxide)/caustic potash (potassium hydroxide), chlorine and hydrogen-basic chemical products.
AGC also offers technical services for FLEMION ion exchange membranes including analysis of brine and raw salt as well as complete extractions from used membranes. AGC uses inductively coupled plasma to detect impurities; ion chromatography to measure sulfate, chlorate and iodine; total organic carbon to determine water quality; and an auto titrator to calculate the concentration of salt in brine solutions.
Click here for more information about FORBLUE FLEMION.
About AGC Chemicals Americas Inc.
AGC Chemicals Americas is a wholly owned subsidiary of AGC Inc., a $14 billion multinational corporation and one of the world's largest manufacturers of glass, electronic displays and chemical products. The company was formed in 2004 through the merging of sister companies Asahi Glass Fluoropolymers USA and AGA Chemicals. Headquartered in Exton, Pa., including a state-of-the-art technology center, AGC Chemicals Americas maintains manufacturing operations in nearby Thorndale, Pa., a satellite sales office in Sao Paulo, Brazil and warehouses located throughout North America. www.agcchem.com
Media Contact:
Lisa Goetz
Schubert b2b
610-269-2100 x244
Contact This Company Download Spec Sheet
More from Cleaning Products & Equipment