Foam Packaging suits temperature-sensitive products.
Press Release Summary: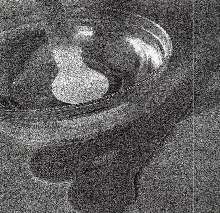 Temperature-activated foam packaging is custom-designed from Thermochromatic Volara®. Cross-linked, closed-cell polyolefin foam changes color when exposed to certain temperatures. It can detect temperature variations within narrow range of 12-20°F. Cold colors change when temperature drops below selected activation range of 127, 104, 75, 52, or 25°F, while warm colors change when temperature rises above selected activation range of 41, 66, 91, 122, or 149°F.
---
Original Press Release:

UFP Technologies Offers Revolutionary Temperature Responsive Foam Packaging


Ideal for Shipping Temperature-Sensitive Products

UFP Technologies, Inc. a leading manufacturer of custom engineered packaging and component products, introduces a unique temperature-activated foam packaging solution. Custom-designed from Thermochromatic Volara®, this packaging can be fabricated from cross-linked, closed-cell polyolefin foam that changes color when exposed to certain temperatures. The foam can detect temperature variations within a narrow range of 12 - 20°F. This unique feature makes this foam ideal for a variety of applications including shipping temperature-sensitive products, such as delicate pharmaceutical and biological products.

With UFP's design and engineering expertise, the company can fabricate the Thermochromatic Volara foam into useful component parts and packaging, such as shipping containers, pouches, and clamshells. To meet specific application needs, UFP can convert the foam into useful forms by utilizing its skiving, slitting, die cutting, thermoforming, compression molding, and heat-sealing processes.

The Thermochromatic Volara foam possesses a smooth surface, excellent consistency, gauge control and superior physical and chemical properties. It is available in reversible color change options. The reversible option changes color during a temperature shift but will revert back to the original color when the temperature returns to its original state. There are a variety of cold and warm color choices. Cold colors change when the temperature drops below the selected activation range (127°F, 104°F, 75°F, 52°F, or 25°F), while the warm colors change when the temperature rises above the selected activation range ( 41 F, 66°F, 91 °F, 122°F, or 149°F).

Thermochromatic Volara foam is manufactured by Voltek, a division of Sekisui America Corporation and a leading manufacturer of cross-linked, closed-cell polyolefin foarns for over 30 years.

About UFP Technologies
Founded in 1963, UFP Technologies is an innovative designer and custom converter of foam, plastics and natural fiber products serving both the consumer and industrial markets. The company operates in North America with ten factories and three satellite
facilities.

The company comprises two divisions:
o Engineered Packaging designs and manufactures interior protective packaging solutions utilizing molded fiber, vacuum formed plastics, and molded and fabricated foam plastic products. This division services numerous markets, including computer electronics, medical/pharmaceutical, military, automotive and general industrial.
o Component Products designs and manufactures engineered component solutions utilizing laminating, molding and fabrication technologies. This division provides the "product within the product" to the automotive, beauty, medical, industrial, and sports and leisure product markets.

For more information on UFP Technologies' complete line of products and capabilities, contact Steve McLaughlin, UFP Technologies, 172 East Main Street, Georgetown, MA, 01833, (978) 352-2200 x. 7345 or visit ufptech.com or email info@ufpt.com.

More from Test & Measurement