Floor Pad Scrubs, Buffs, Strips, and Polishes Floors while it Creates Jobs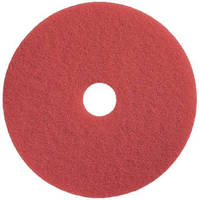 Impact Earth™ Floor Pads from Impact Products include top quality stripping, scrubbing, spray buffing, polishing, and burnishing pads in a variety of dimensions. And these floor pads are also part of the USDA Bio-Preferred program, making them the greenest and most sustainable in the industry.



Made from renewable, plant-based materials, Impact Earth pads are part of the "bio economy" which has created 370 million jobs in this country…making them good for floors, good for you, and good for the country all at the same time.



For more information, contact us at 800-333-1541 or visit www.Impact-Products.com.



About Impact Products, LLC



Impact Products is a manufacturer and supplier of branded and private label non-chemical commercial cleaning, maintenance, safety and related products. The company's offering encompasses a full suite of janitorial products including floor care products, waste receptacles, washroom accessories, and safety products.  Markets served by the company include commercial cleaning, industrial services, healthcare, government, schools, office buildings, hospitality, and foodservice.  Co-founded in 1963 by James R. Findlay, its broad customer base is served out of Toledo, Ohio, and Walnut, California.  Impact Products is a division of S.P. Richards Company, a wholly owned subsidiary of Genuine Parts Company (NYSE: GPC).  Visit us at www.Impact-Products.com.









More from Mechanical Components and Assemblies