Flexible Optical Cables serve wind turbines, solar plants.
Press Release Summary: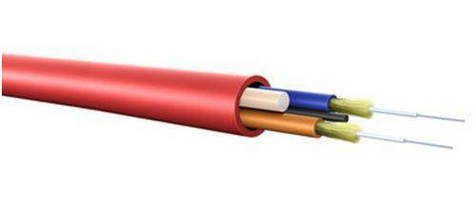 Used for communication and control, High Flex Fiber Optic Cables are offered in Plastic Optical Fiber (POF), Plastic Coated Fiber (PCF), HCS, and glass variants. These customized infrastructure cables and assemblies, depending on choice, can survive temperatures down to -40°C or up to +70°C. Torsion approved and tested, plug-and-play solutions are available with UV-resistant and rodent proof protective tubing and choice of connectors: HP, HFBR 4521, FSMA, ST, HP, SC, and F05.
---
Original Press Release:

Optical Technologies for Wind Turbines and Solar Systems from LEONI Fiber Optics Inc



Selection of High-flex Fiber Optic Cables

Williamsburg, VA. With more than ten years of experience in Plastic Optical Fiber (POF)/Plastic Coated Fiber (PCF) Cables and assembling. LEONI Fiber Optics stands ready to meet the steadily growing demand for customized infrastructure cables and assemblies used in wind turbines and solar plants offering newly developed: Optical Fiber (POF, PCF, HCS, Glass) for Supervisory Control and Data Acquisition (SCADA).

Wind Turbines: communication cable and control cable for control unit, tower and nacelle, onshore & offshore.

Solar Plants: communication cable and control cable for solar plants, e.g. Sun following-up device for solar panels.

High Flex Fiber Optic Cable Features:

Low-temperature solutions down to - 40 °C

Torsion approved and tested

Plug & Play solutions

UL approval available (US/Canada)

Protection tubing , UV-resistant und rodent proof

High-temperature solutions up to + 70°C

Fastbus, Fast Ethernet, V Pin, Versatile Link

Assembling with connectors HP, HFBR 4521 (Hard Clad Silica Optical Fiber Connector), FSMA, ST, HP, SC, F05

In addition, we supply highest precision assembly and measuring kits for the assembly of connectors on site, the measurement tools examination of assembled cables before and after the installation, and for fault finding.

About LEONI Fiber Optics Inc
The Fiber Optics Business Unit of the LEONI Group is a prime supplier of optical fibers for special industrial applications, sensor technology and optical analysis, scientific purposes, the telecommunication sector and laser medicine.

LEONI Fiber Optics is one of a limited number of companies who offers a unique product portfolio from preforms and drawn fibers, to standard and custom optical fiber based assemblies, to fiber optic cables and entire optical fiber systems fitted with in-house design components. We deliver fiber optic products not only for general applications but also where systematic problem solutions are needed.

Employing more than 450 and operating from multiple sites world-wide, including several manufacturing sites in Germany, the USA, China and Canada, with our primary manufacturing site for the NAFTA Region located in Williamsburg, VA, stands ready to respond with the full spectrum of LEONI Fiber Optics products and capabilities to solve even the most difficult photonic problems.

We are your strategic partner for all your fiber optic solutions.

Company Contact
Konrad Lisi
LEONI Fiber Optics, Inc.
P. O. Box 615
Lightfoot, VA 23090
Tel: +1.480.650.4547
Fax: +1.732.657.6763
Email: klisi@leonifo.com

More from Software