Pressure Sensors / Detectors / Transducers
FISO-LS Fiber Optic Micro-Catheter Pressure Transducers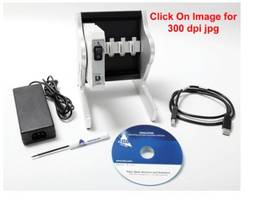 FISO-LS series catheters were designed as semi-disposable for multi-use applications in the life sciences and small animal research. Unlike its disposable counterpart in clinical applications, this sensor is more robust with a protected tip and with proper use and care the sensor can be used many times. A complete system consists of a chassis, signal conditioner and sensor.
The FISO software is extremely user friendly, however the system can also be interfaced with other data acquisition systems if needed. This system is ideal for a wide range of applications from cardiovascular and intraocular pressure to intracranial pressure, blast wave and impact trauma.
Key features
Low noise
Accurate Sensor located at tip of fiber
Easy-to-use
Pre-calibrated sensors
Harvard Apparatus is a wholly owned subsidiary of Harvard Bioscience, Inc. Harvard Bioscience is a global developer, manufacturer, and distributor of innovative and specialized products to enhance bioresearch.
For more information, contact:
Harvard Apparatus
84 October Hill Road
Holliston, Massachusetts 01746 USA
Toll Free: 800-272-2775
Phone: 508-893-8999
Fax: 508-429-5732
E-mail: support@hbiosci.com
Related