Extremely Soft TIM Delivers Low Thermal Resistance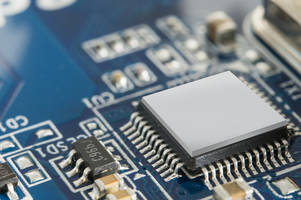 Carteret, NJ - Wednesday, July 19, 2017 - Sarcon® PG25A is one of Fujipoly's softest and best performing thermal gap filler pads for applications that have delicate components and high compression rates.
When it is sandwiched between components of varying shapes and sizes and a nearby heat sink or spreader, this compliant 2.5 W/m°K material exhibits a thermal resistance as low as 0.42°Cin2/W at 14 PSI.
This advanced formulation is great for applications that require material compression between 30% and 50%. PG25A is available in four thicknesses ranging from 1mm to 5mm with a maximum sheet dimension of 300mm x 200mm. Sarcon® PG25A can also be ordered in die-cut form to fit almost any application shape. Fujipoly's new material is well-suited for environments with operating temperatures that range from -40 to +150°C and exhibits a UL94 flame retardant rating of V-0.
About Fujipoly® America Corporation
Fujipoly® America Corporation is a wholly owned subsidiary of Fuji Polymer Industries Co., Ltd. of Japan. An ISO9001:2008 registered company, Fujipoly® America Corporation specializes in the fabrication of silicone rubber technology. It is a leader in the areas of Zebra® elastomeric connectors, Sarcon® thermal interface materials, fusible tapes, and custom silicone rubber extrusions. Fuji Polymer Industries Co., Ltd., has eight divisions worldwide, located in North America, Europe and Asia and an international network of distributors and representatives. The company's North American operations are based in Carteret, New Jersey. For more information, call (732) 969-0100 or visit us on the Web at http://www.fujipoly.com.
Fujipoly® Contact:
Frank Hobler
Fujipoly® America Corporation
732-969-0100
More from Electronic Components & Devices