Extended Temperature Ranges for Laboratory Research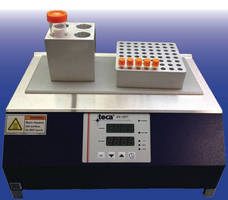 TECA (Chicago, IL) laboratory cold/hot plates can now heat up to +150°C. Designed for laboratory research, TECA introduces high temperature versions of several cold/hot plate models. A cascade system can boast a range of -50°C to +150°C (Model AHP-1200C31). Single stage systems AHP-1200CPV and AHP-301CPV can reach -15°C to +120°C.



Versatility in the temperature range is not the only benefit. Many useful features are included such as integral temperature controller, data logging software, internal-to-external temperature switching and RS-232 communications. Additional accessories are available to create a custom solution. 



TECA's laboratory cold/hot plates are thermoelectric. Thermoelectric systems use no chemicals of any kind. There are no moving parts except for the fan and thus, thermoelectric systems are virtually maintenance free. Suitable applications include the cooling and heating of samples, materials testing, histology and life science, among others.



Related