Exact Metrology Offers $100 Challenge to Prove that The GOM CT Scanner is The Most Accurate Industrial CT Scanner on The Market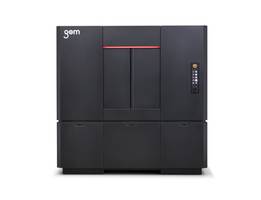 Exact Metrology, a leading provider of 3D and CT scanning equipment and metrology services, now offers the GOM CT scanner -- the most accurate industrial CT scanner currently on the market. The GOM CT scanner offers the highest accuracy and highest resolution of any 225kV system available today and Exact Metrology devised the "GOM CT Challenge" to prove this.
"If a company is considering the purchase of a CT scanner, they can call us and validate the suitability, then send us a part. We'll scan it and send them the images. If they don't believe the output is superior to other scanners in the 225kV range, we'll send them $100...no strings attached," said Steve Young, co-president of Exact Metrology.
For more details and an entry form, please use this link: https://www.exactmetrology.com/challenge
If you have any questions regarding the GOM CT Challenge, please call Steve Young from Exact Metrology at 513-815-4491.
For more information on the GOM CT scanner, please see:
https://www.exactmetrology.com/metrology-equipment/gom-ct-scanner
Exact Metrology is an ISO 9001:2008, AS9100, FFL and ITAR Certified Company. 
Exact Metrology, with facilities in Cincinnati and Milwaukee and affiliated offices throughout the Midwest, is a comprehensive metrology services provider, offering customers 3D scanning, reverse engineering, quality inspection, product development CT scanning and services and 2D drawings. The company also provides turnkey metrology solutions, including equipment sales and lease/rental arrangements.
GOM GmbH
GOM develops, produces and distributes software, machines and systems for 3D coordinate measuring technology, 3D computed tomography and 3D testing based on latest research results and innovative technologies. With more than 60 sites globally and more than 1,000 metrology specialists, GOM guarantees professional advice as well as support and service. More than 14,000 system installations improve the product quality and manufacturing processes in the automotive, aerospace and consumer goods industries.
For more information
Contact:
Exact Metrology, Inc
Steve Young
11575 Goldcoast Drive
Cincinnati, OH 45249
Telephone:
Local: 513.831.6620
Toll Free: 855.727.9226
PR Agency Contact:
Tim Daro
847-934-4500
More from Electronic Components & Devices