Everlast® Advanced Composite Siding Receives Texas Department of Insurance Code Approval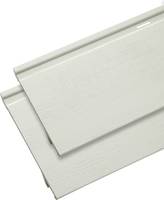 OAKMONT, PA (November 20, 2018) – Chelsea Building Products recently received approval from the Texas Department of Insurance (TDI) (Texas Department of Insurance Product Approval #EC-107) for its next-generation siding product, Everlast® Advanced Composite Siding.
The Everlast® 6-7/8" plank was evaluated for compliance with the wind loads specified in the International Residential Code (IRC) and the International Building Code (IBC).
TDI's requirements are similar to Miami-Dade County and Florida Building Code standards, updated following Hurricane Katrina and Hurricane Rita for areas along the Texas Gulf Coast.
"Everlast® is the longest-lasting siding product available on the market, and thorough testing from trusted regulatory agencies verify its strength, durability, and overall quality," says Rick Rominger, Sr. Product Manager - Specialty Products at Chelsea Building Products, Inc. "TDI approval has given us the green light on several upcoming projects in the state of Texas."
The siding's EZStack design assures that each plank seats firmly in the one below for a solid and sturdy installation, which helps to secure the system during heavy bouts of wind. Also, Everlast® is extruded for superior dimensional strength and stability and features a co-extruded acrylic cap that is molecularly fused to the substrate which provides outstanding fade resistance and weatherability.
For more information on the Texas Department of Insurance, visit: tdi.texas.gov
For more information about Everlast® siding, visit: http://everlastsiding.com
Learn about Everlast's industry-leading lifetime warranty: https://www.everlastsiding.com/guides/understanding-your-siding-warranty-and-what-it-covers
Since 1975, Chelsea Building Products, Inc. has been designing and extruding PVC and composite profiles for the building materials market. From its headquarters in Oakmont, PA, Chelsea is an integrated manufacturer providing product design, material development, extrusion tooling technology and finished product to manufacturers and distributors throughout North America. Proud to be made in the U.S.A.
CONTACT:
Gary Hartman, Vice President Sales and Marketing
Chelsea Building Products, Inc.
565 Cedar Way
Oakmont, PA 15139
Phone: 800-424-3573 ext. 225
www.ChelseaBuildingProducts.com
Related