Enro Cloth Facemasks Picked Top for Comfort, Safety and Breathability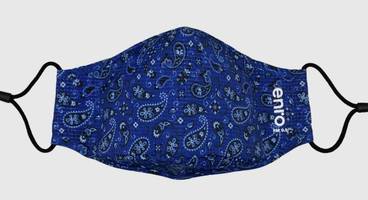 According to the NY times research on the cloth facemasks, Enro is the best! The elements tested were comfort & breathability which favored companies that provide multiple sizes including children's sizes. They also measure filtration efficiency. Our Enro Mask includes a built-in, engineered PM0.1 filter. This means, when worn properly, our mask can filter airborne particles better than other cloth masks. During testing our masks filtered about 99% of particles at 0.5-micron, better than any other mask tested.
Joanne Chen, Senior Staff Writer for the Times Wirecutter, writes that "Hands down, our panel testers liked wearing this lightweight mask more than any other… You can choose from six sizes and further adjust the fit with this mask's pliable nose-bridge wire and smartly designed, adjustable ear loops (which have incorporated beads to keep the cord stoppers from falling off)".
About Enro by The Apparel Group:
At Enro, we believe it's our job to make sure that connection doesn't disappear with life's ever-changing landscape. That's why we created filtered masks that allow people to live their lives to the fullest. With years of apparel manufacturing experience using technology, product innovation and craftsmanship, Enro brings you the most cutting-edge, comfortable, and fashionable masks on the market.
We offer volume discounts and Custom printing options.
For more information, please view our website www.enro.com or reach out to our Sales Manager of b2b products, kennethstaas@tagusa.com.
More from Electronic Components & Devices