EMI Filter targets magnetic resonance imaging facilities.
Press Release Summary: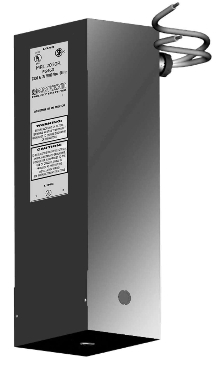 CORCOM MRI 2030® facility filter maintains performance necessary to meet MIL-STD-220A of 100 dB of attenuation from 5 MHz up to 20 GHz. Voltage drop is less than 1% at unity power factor, and overload is rated at 140% of rated current for 15 minutes. Harmonic distortion is less than 2% at full rated current at unity power factor load.
---
Original Press Release:

New Facility EMI Filter Targets Magnetic Resonance Imaging Market


Harrisburg, Pa. - March 3, 2005 - Tyco Electronics recently introduced the CORCOM MRI 2030® facility electro-magnetic interference (EMI) filter. This next generation product is a considerable improvement over the previous generation in terms of size and leakage current performance. The MRI 2030® consumes one-fifth the volume and passes only 3% of the leakage current compared to the previous generation of MRI facility EMI filters.

More, the MRI 2030® maintains the performance necessary to meet MIL-STD-220A of 100 dB of attenuation from 5 MHz up to 20 GHz. The MRI 2030® is designed specifically for magnetic resonance imaging equipment and other similar medical equipment.

In addition to the size and current leakage improvements, the MRI 2030® boasts a voltage drop of less than 1% at the unity power factor. Further, overloading is rated at 140% of rated current for 15 minutes. Harmonic distortion is less than 2% at the full rated current at unity power factor load.

The CORCOM MRI 2030® facility EMI filter is priced at $175 for 50 pieces and typical lead times are 6-8 weeks.

For more information on CORCOM MRI 2030® facility EMI filter, contact Tyco Electronics' technical support center at 1-800-522-6752 or send an email to newproducts@tycoelectronics.com

About Tyco Electronics

Tyco Electronics, a business segment of Tyco International Ltd., is the world's largest passive electronic components manufacturer; a world leader in cutting-edge wireless, active fiber optic and complete power systems technologies; and a provider of premise wiring components and systems. Tyco Electronics provides advanced technology products from over forty well-known and respected brands, including Agastat, Alcoswitch, AMP, AMP NETCONNECT, Buchanan, CII, CoEv, Critchley, Elcon, Elo TouchSystems, M/A-COM, Madison Cable, OEG, Potter & Brumfield, Raychem, Schrack, Simel and TDI Batteries.

Paul Lavenberg
Global Communication
Tyco Electronics
717-592-2409 P
717-592-6146 F

Tyco Electronics
PO Box 3608
MS 38-41
Harrisburg, PA 17105

More from Computer Hardware & Peripherals