Electroplating Course emphasizes aerospace industry applications.
Press Release Summary: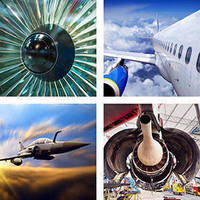 To be held in Birmingham, AL on September 15 and 16, 2015, Kushner Electroplating School's specialized training program is based on Electroplating Know - How Basics II© and tailored to emphasize essential topics specific to aerospace industry electroplating/finishing. Course training is presented in classroom format and consists of 14 hr of materials. Course targets industry professionals dealing with purchase, manufacture, and maintenance of products used in aerospace industries.
---
Original Press Release:

Electroplating for the Aerospace Industry Emphasized in Kushner's Training Program



Anaheim CA — Kushner Electroplating School has announced a specialized training program emphasizing electroplating for the aerospace industry to be held September 15th and 16th in Birmingham, AL. Based on Kushner's renowned Electroplating Know - How Basics II ©, this specially tailored training program will incorporate a number of essential topics specific to today's aerospace finishing.



Created for industry professionals of all levels dealing with the purchase, manufacture and maintenance of products used in the military/commercial aerospace industries, the course will focus on the specific needs of surface finishing requirements using the most current customer and aerospace industry standards.



Course training is presented in a classroom format and consists of fourteen hours of materials covering:

• The chemistry of electroplating

• Substrate preparation

• Electrodeposition of metals including the function of organic additives

• Corrosion and passivation mechanisms and processes

• Environmental issues and regulations

• Process control and testing of deposits

• Troubleshooting in the plating shop



For more details, including reservations, pricing and accommodations go to: www.platingschool.com



Kushner Electroplating School offers regional electroplating training seminars throughout North America. Kushner's online content includes training in both English and Spanish and is available globally. Customized training programs and materials are available for industry specific applications or onsite facility training. In addition to standard course training, Kushner also provides customized consulting services for; certifications, quality control, project troubleshooting, cost analysis, defect reduction, establishment of operational controls and production assessment.

Related