Electronic Throttle Control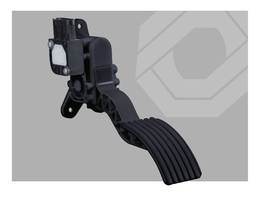 Moberly, MO - Orscheln Products LLC announces the release of a global suspended electronic throttle pedal. Designed for ease of installation and flexibility for ergonomic positioning and mounting per a customer's specifications, the fully polymer global pedal is adaptable for a wide range of electronic throttle applications requiring a robust, durable design. Configured to meet the customer's exact requirements, both contact and non-contact sensors are applied. Sensor outputs available include single analog, single analog with switch, dual analog, PWM, and customer specific outputs can be programmed.

Orscheln Products LLC is a global supplier offering a broad range of motion control products and systems to the heavy-duty vehicle marketplace. Manufacturing facilities are located in North America, Europe, India, and China.


More from Electronic Components & Devices