Electrolube Showcase Automotive Protection Solutions at Electronica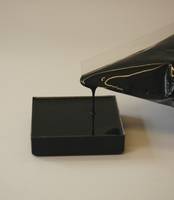 Electrolube will have a strong presence at this year's electronica event (November 13-16, Munich, Germany), with two separate stands across the exhibition complex. In Hall B4 on Stand 315, the company will highlight its strengths as a leading supplier of electro-chemicals to the automotive electronics manufacturing industry.
A combination of tighter regulation and the digital transformation of automotive control, passenger cabin comfort, entertainment and multimedia systems continue to deliver sustained growth for the automotive electronics industry. As automotive electronics assemblies become smaller, more complex and are required to perform in harsher, more crowded conditions, manufacturers in this buoyant sector are increasingly turning to specialist suppliers for reliable circuit protection solutions and applications support.
In the Automotive Hall (B4) at electronica '18, Stand 315, Electrolube will be launching a range of technically advanced materials for automotive electronics circuit protection, sealing and bonding that have been formulated to cope with the rigours of under-hood and weather-exposed chassis environments.
Electrolube's ER2225 high temperature and chemical resistant epoxy resin, for example, has been formulated specifically for the protection of harsh-duty automotive electronics applications in the temperature range -40 to +180°C; the cured resin will even provide protection at temperatures as high as 210°C for short periods. ER2225 is highly thermally conductive and is particularly resistant to attack from a wide range of chemicals, including lubricants, hydraulic fluids and fuels, ensuring longer life and greater reliability for potted, under-hood electronics or sensors exposed to salt spray, road-borne debris and other corrosive substances.
High quality, high performing conformal coatings are also essential to the preservation of electronics subjected to harsh operating conditions. On the stand, Electrolube will be giving live demonstrations of its new 2K850 conformal coating being dispensed via a PVA Delta 8 system. One of the newest additions to the innovative 2K range of conformal coatings from Electrolube, 2K850 offers a number of advantages compared with more traditional UV cured conformal coatings. Electrolube's 2K850 two-part, UV cure conformal coating combines the speed and convenience of UV cure, enabling an immediate tack-free coating, with the benefits of Electrolube's 2K conformal coating system, which combines the properties of a resin with the easy application of a coating. The system enables complete cure at room temperature within 24 h, compared to the industry average of about 8–14 days. The UL94V-0, IPC-CC-830C, MIL-I-46058C and IEC 61086 compliant coating features a wide operating temperature range of -40 to +130°C, with excellent thermal shock performance. It is a tough, flexible, high-performance coating, characterised by good coating thickness (200–400 μm), enhanced edge coverage and good adhesion, hardness and scratch resistance.
These new 2K hydrophobic coatings provide excellent water and moisture/condensation protection, including resistance to salt mist. This, together with the improved coverage and flexibility of 2K850 and its vastly improved resistance to cracking during thermal shock and thermal cycling, makes it an excellent choice for the coating of automotive PCBs.
If reliable sealing and/or bonding is required, then Electrolube's RCS rapidly curing sealant is well worth considering. This single component, solvent-free, non-electrically conducting RTV cures upon exposure to atmospheric moisture to provide high bond strength between substrates of various kinds. The sealant/adhesive is particularly good for securing or supporting components that are likely to fail or become loose due to high levels of vibration - conditions commonly experienced in automotive applications.
Electrolube's automotive offering would not be complete without mention of the company's high-performance form-in-place, metal-filled compounds, FIP200 and FIP210, which are easily dispensed to provide an effective electromagnetic shielding seal around the joints in electronic housings or sensitive components such as automotive radar sensors and in-vehicle entertainment systems/screens. Both FIP200 and FIP210 compounds contain nickel/copper as opposed to silver fillers, improving their corrosion resistance.
Electrolube will also have an exhibit in Hall A2 on Stand 437, where it will be showing a range of thermal management products, including the company's innovative new phase change materials. Playing host on both stands, Electrolube's materials and technology experts will make themselves available throughout the show to answer visitors' queries and suggest possible solutions to materials and application problems.
For further information, please visit http://www.electrolube.com. 
About Electrolube
Electrolube, a division of H.K. Wentworth Limited, is a leading manufacturer of specialist chemicals for electronics, automotive and industrial manufacturing. Core product groups include conformal coatings, contact lubricants, thermal management materials, cleaning solutions, encapsulation resins and maintenance and service aids.
The extensive range of electro-chemicals at Electrolube enables the company to offer a 'complete solution' to leading manufacturers of electronic, industrial and domestic devices, at all levels of the production process. Through collaboration and research, the company is continually developing new and environmentally friendly products for customers around the world and their commitment to developing 'greener' products has been endorsed by the ISO 14001 standard for the highly efficient Environmental Management System in place at the company.
Winners of the Queen's award for Enterprise 2016, Electrolube is represented in over 55 countries with an established network of subsidiaries and distributors. By offering genuine security of scale and a reliable supply chain, the company is able to deliver a truly tailored service.
Contacts:
Electrolube Headquarters (A division of HK Wentworth Ltd)
Julia Vorley Group Marketing Manager
Email: julia.vorley@hkw.co.uk
Office: +44 (0) 1530 419600
Electrolube – Germany
Podbielskistrasse 333,
D - 30659 Hannover,
Germany
Tel: +49 221 8282 9060
Fax: +49 221 80282 9057
Email: info@electrolube.de
Press and Media Enquiries:
For interviews, comment, features and hi-res images:
Firefly PR
Suzanne Boudier
Mobile: +44 (0) 7776 281257
Email: info@firefly-pr.com
CONTACT
International Headquarters:
HK Wentworth Group
Ashby Park
Coalfield Way
Ashby de la Zouch
Leicestershire
LE65 1JR
UNITED KINGDOM
Tel: +44 (0)1530 419600
Fax: +44 (0)1530 416640 
Web: www.electrolube.com
E-mail: info@hkw.co.uk
More from Agricultural & Farming Products