Eight Ruskin® Severe Weather Louvers Now Texas Department of Insurance Listed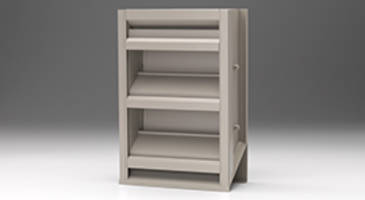 Grandview, MO – (Feb. 16, 2018) – Ruskin®, a manufacturer of air control solutions, announces eight of its hurricane and wind-driven rain louvers are now Texas Department of Insurance (TDI) listed. This means the louver assemblies satisfy the TDI criteria for protection from windborne debris in both the Texas 120 mph Inland I zone and the 130 mph Seaward zone.
The eight Ruskin louvers listed by the Texas Department of Insurance include the EME420MD, EME520MD, ELF6375DXD, ELC6375DXD, EME6625D, HZ850, PHB637HDXD and PHB6625D. As part of the TDI listing process, the louvers were evaluated for compliance with wind loads specified in the International Residential Code (IRC) and the International Building Code (IBC).
Ruskin hurricane and wind-driven rain louvers hold up under pressure in severe weather events by preventing and minimizing wind and rain damage. The louvers are built to withstand up to 160 psf windloads and nearly 9-inch-per-hour rainfalls on various products. Additionally, they were the first louvers in the industry to gain approval in Miami-Dade County, Florida.
As part of its commitment to quality, Ruskin covers all its products, including the hurricane and wind-driven rain louvers, with a limited five-year warranty from the date of delivery.
To learn more about Ruskin hurricane and wind-driven rain louvers, visit https://www.ruskin.com/catalog/category/266~Hurricane-and-Wind-Driven-Rain-Louvers.
More from Packaging Products & Equipment