Eglin AFB Uses Weather Stations from Columbia Weather Systems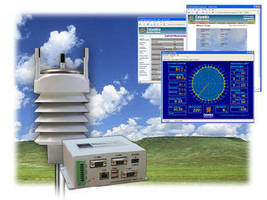 Four Orion LX Weather Stations(TM) are used for "isolated weather monitoring for security equipment" at Test Site C-3 of the 46th Test Wing at Eglin Air Force Base in Florida. Eglin AFB is the premier test and evaluation center for Air Force air delivered weapons, navigation/guidance systems and Command and Control systems.

Orion LX Weather Stations utilize an all-in-one sensor head with ultrasonic wind speed and direction, impact rainfall, temperature, humidity and barometric pressure in conjunction with the Weather MicroServer. The Weather MicroServer offers XML, FTP and common industrial interfaces.

Columbia Weather Systems is a US manufacturer of professional weather monitoring equipment for industry and government.

More from Controls & Controllers