EDA Software facilitates high-speed PCB design process.
Press Release Summary: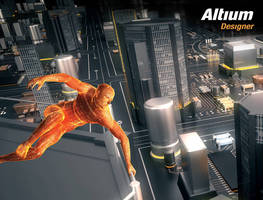 Enhancing engineering workflow, Altium Designer v15 PCB and electronic system level design software reduces communication bottlenecks. Pin Pairs feature, while enabling accurate length and phase tuning across termination components, also enables length, phase, and delay tuning traversing entire signal path. Completely describing PCB design, support for IPC-2581 and Gerber X2 resolves issues of ambiguous or missing data encountered when using older formats to hand off design to fabrication.
---
Original Press Release:

Altium Announces Altium Designer 15 to Ease High Speed PCB Design Woes



Design and fabrication of high performance printed circuit boards will be faster and seamless in handoff to fabrication.



Sydney, Australia — Altium Limited, a global leader in Electronic Design Automation, native 3D PCB design systems (Altium Designer) and embedded software development toolkits (TASKING), today announced the upcoming release of its professional printed circuit board (PCB) and electronic system level design software, Altium Designer 15.



"Altium's R&D engagement with customers is reflected in this software release. We're very happy with the clear feedback and technical advice about high speed PCB design offered by our dedicated beta users over the last 12 months," says Altium's CTO, Jason Hingston. "The PCB industry has also made it clear that fabricators need to move beyond 30+ year old file formats for design to fab hand-off. With IPC-2581 and Gerber X2 support, Altium Designer is ready for users who work with leading-edge fabricators who build complex PCB structures."



Altium Designer 15 demonstrates the continuing commitment by Altium to produce software and solutions that increase productivity and reduce user stress during challenging electronics design projects. It reflects Altium's commitment to supporting customer success by delivering products that customers both want and need. In keeping with these objectives, Altium Designer 15 includes powerful new enhancements for designing the next generation of high-speed printed circuit boards, and keeping up with the leading trends in industry with support for new fabrication output standards.



High Speed Signal Pin Pairs

Modern designs require signal propagation at rates up to 100 gigabits per second. Designing to these specifications in previous generation design software is challenging. This process traditionally required manual rework and careful signal planning outside of the design tool, typically in a spreadsheet program - causing additional steps and introducing lots of room for errors. With Altium Designer 15 a new Pin Pairs feature has been added to:

• Enable accurate length and phase tuning across termination components.

• Enable length, phase and delay tuning traversing an entire signal path.



Designers will no longer require external software or have to maintain complex lists of signals and nets, but instead will be able to plan and route groups of high speed nets with much greater efficiency and accuracy.



IPC-2581 and Gerber X2 Support

As a Computer Aided Manufacturing format, traditional Gerber has its origins in standard RS-274D published almost 35 years ago; many consider "standard Gerber" to be out of date. Ucamco have recently updated RS-274X to Gerber X2 to incorporate critical fabrication data previously missing, and the International Printed Circuit association has developed an entirely new standard, IPC-2581. Both resolve issues of ambiguous or missing data encountered when using older formats such as Gerber RS-274X to hand off design to fabrication, completely describing a PCB according to its design:

• Copper layer images.

• Plated and unplated holes, slots, routes, grooves and microvias.

• PCB design outline and cutout regions.

• Complex layer stack regions.

• Rigid and flexible board areas.

• Material specifications.

• Fabrication notes, tolerances, and other critical standards-compliance information.



Altium Designer 15 introduces support for both IPC-2581 and Gerber X2, keeping designers up to date while giving them a choice that broadens their selection of PCB fabrication partners.



Along with additional new features and ongoing maintenance based on solid customer feedback, Altium Designer 15 will enhance electronics engineering workflow and reduce communication bottlenecks between designers and manufacturers.



Availability

Altium Designer 15 will be released to Altium Subscription Customers later this quarter at no additional cost. For further questions, please contact Altium Sales & Support or a local reseller.



Contacts:



Americas

Wendy Krugman

The Hoffman Agency

+1 408 859 6394

wkrugman@hoffman.com



Frank Krämer

Altium

+49 721 8244 108

frank.kraemer@altium.com



ABOUT ALTIUM

Altium Limited (ASX: ALU) is an Australian multinational software corporation that focuses on 3D PCB design, electronics design and embedded system development software.



Altium Designer, a unified electronics design environment links all aspects of smart systems design in a single application that is priced as affordable as possible. With this unique range of technologies Altium enables electronics designers to innovate, harness the latest devices and technologies, manage their projects across broad design 'ecosystems', and create connected, intelligent products.



Founded in 1985, Altium has offices worldwide, with US locations in San Diego and Boston, European locations in Karlsruhe, Amersfoort, Kiev, Moscow and Zug and Asia-Pacific locations in Shanghai, Tokyo and Sydney. For more information, visit www.altium.com. You can also follow and engage with Altium via Facebook, Twitter and YouTube.

More from Computer Hardware & Peripherals