ECT to Offer Innovative Solutions at the IPC APEX EXPO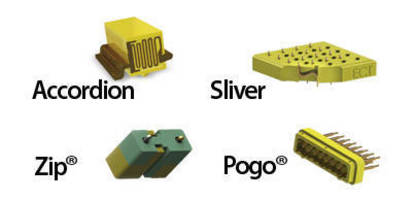 Learn about Our Full Line of Electrical Test Products and Services

Pomona, Calif.- Everett Charles Technologies' (ECT) today announced plans to exhibit in Booth #1913 at the upcoming IPC APEX EXPO, scheduled to take place February 19-21, 2013 at the San Diego Convention Center in California. Innovative solutions to be featured at the show include:

Tilt Universal Grid Prober - The tilt technology is the world's most advanced fixture solution and provides reliable testing down to 0.015" (0.38 mm) targets, eliminates wires and reduces the average fixture cost by 60 to 70 percent. Delivery times are slashed from several weeks to typically several days.

A7 Flying Prober - The all-new double-sided A7 test prober has eight test probes, optical scanning of PCBs and test speed acceleration increased to 20 g. Despite high deceleration forces, precise position is achieved with the torsion resistant and light carbon fiber axis.

Compliant Connector Solutions (CCS) - The engineering resource is uniquely positioned to design integrated solutions that meet customer specifications.
· Accordion - simple flexibility with reliability
· Sliver - low profile, high value
· Zip® - high performance and value
· POGO® - versatility and variety

Everett Charles Technologies is a leading manufacturer of electrical test products and services, including Pogo® test contacts, semiconductor test products, bare-board automatic test systems, and bare and loaded PCB test fixtures. ECT manufacturing, service, and support facilities are ISO registered with locations throughout the United States, Europe, and Asia. The company has been awarded numerous patents and participates actively in developing industry standards. Corporate offices for Everett Charles Technologies are located at 700 E. Harrison Ave., Pomona, California, USA 91767. Additional information about ECT is available via the Internet at www.ectinfo.com.

More from HVAC