Ecosmob Offers Docker Solution and Consulting Services That Help in Simplifying DevOps
Press Release Summary: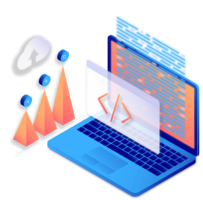 The services include Docker development, Docker consulting, customized Docker solutions and integration extending for application development
Ecosmob assists with data processing by guiding employers on how to package data and analytics into containers that needs to be executed on any platform and device
Enables user to develop, build and deploy cloud ready applications with least glitches
---
Original Press Release:
Ecosmob Announces Docker Solution for Simplifying DevOps
Ecosmob Docker consulting services is a boon for DevOps who may not be quite familiar with this system. Ecosmob provides total Docker solutions and support to help DevOps simplify and speed up their operations.
Ecosmob, experts in open source technologies, announced launch of Docker solutions and Docker consulting services for DevOps. Speaking on the launch, the VP said, "Ecosmob offers enterprise class Docker consulting services for production environments. As one of the top Docker solution providers, Ecosmob helps DevOps move away from proprietary, locked in vendors to a more versatile and speedy platform."
Ecosmob's range of Docker related services include Docker development Docker consulting, customized Docker solutions and integration extending to application deployment. With Ecosmob's assistance in implementing the right Docker platform DevOps can develop, build and deploy cloud ready aplications faster and with least glitches along the way.
Docker, he elaborated, is a simpler and yet proven and effective platform compared to standard virtualized machine environments that developers are used to. Containerization does away with the need to have guest operating systems and Docker can isolate individual applications. Ecosmob, with its proven expertise as Docker solution provider can put in place the entire system, customize it and configure it to suit the DevOp's process flow.
Ecosmob, for instance, can assist with data processing by guiding developers on how to package data and analytics into containers that can be executed with ease on any platform and device. DevOps may be facing issues with delays due to glitches in the VM environment. Ecosmob helps them to transition to the container environment of Docker that will accelerate application while removing conflicts. Microservice architecture is another area where Docker containers can be put to good use. Large scale software development can be broken down into modules and independently worked upon thus speeding up time to market. Ecosmob Docker consulting team can take on mobile, web and any custom requirement or with integration into Amazon Web Services, Google Cloud or Puppet, to name a few.
Docker is elegant, simpler and less resource hungry and fast. There is more accuracy, speed in deployment and compatibility as DevOps will discover once they make the transition. Ecosmob consulting service is available to help clients at any stage, whether it is creating the complete Docker environment or in fine-tuning existing setup or custom Docker development.
Ecosmob is the right choice. It has qualified and trained Docker specialists with experience of working alongside clients at various levels. The company adheres to industry best practices and believes in full support from start to finish and beyond. Besides, the rates are affordable compared to what Docker specialists charge. Ecosmob stands by its customers and helps them to succeed, adding to revenues, reputation and reliability.
DevOps interested in moving to the Docker environment may get in touch with Ecosmob on 91 79 40054019, 1-303-997-3139 or chat live on https://www.ecosmob.com/docker-solution-provider/#Contact-us.
More from Software