Ecosmob Launches Wholesale Softswitch Solutions That are Tailored for VoIP Business Models
Press Release Summary: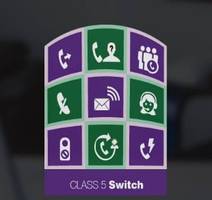 The Ecosomb's expertise in VoIP technologies such as Freeswitch, Asterisk, Kamailio, OpenSIPS and WebRTC now offers Wholesale Softswitch Solutions for VoIP providers. The class 4 and class 5 softswitch makes VoIP services more secure and streamlined. The class 5 softswitch improves revenues with its programmable routing and features seamless plugging WebRTC, call center software, IVRs and CRM. The switches are enhanced with administration and management features.
---
Original Press Release:
Ecosmob Announced Wholesale Softswitch Solution for VoIP Service Providers
Ecosmob softswitch solutions are in a class apart, refined and fine tuned to suit evolving needs of VoIP Service providers.
Ecosmob, global leaders in cutting edge VoIP technologies for enterprises, announced the launch of wholesale softswitch solution for VoIP service providers. What makes Ecosmob the preferred provider of VoIP solutions is its acknowledged expertise in open source VoIP technologies such as Freeswitch, Asterisk, Kamailio, OpenSIPS and WebRTC. What this translates to is exceptionally tailored and integrated high performing solutions for VoIP service providers. One key area where Ecosmob has leveraged its expertise in open source technologies is softswitch solutions. Over the years the company has been refining its Class 4 softswitch and class 5 softswitch solutions for VoIP services, making them more secure, streamlined and thereby translating to better brand image for its clients. Ecosmob offers end to end solutions that also include session border controller, all of them integrated and tailored for a VoIP service provider's business model, area of operations and end clientele objectives.
At the client end the class 5 softswitch solution kicks in and offers programmable routing to lower costs and enhance revenues while helping VoIP services stay on top with up to the minute reports, tracking and billing. Ecosmob's solution can be lean and modular or one with all the bells and whistles a client may need for class 5 softswitches to serve retail customers. The enterprise grade softswitch can be white labeled and tailored in any language of choice besides allowing custom billing and tax features. In its current iteration, the solution has addressed deficiencies of earlier models and has some better features like seamless plugging in of WebRTC, call center software, CRM and IVRs as may be needed.
The class 4 softswitch is equally elegant in conception and execution, aimed at wholesale carriers operating internationally. Its existing features like LNP & MNP routing, intelligent call routing and plug into class 5 softswitch has been improved along with improvements in load balancing and failover to handle increasing amounts of VoIP traffic. Ecosmob's solution is transparent, modular, fast in development and deployed with the help of experienced support engineers. Design allows access to core NGN engineering to handle whatever networks are present in various geographic locations. To sum it up, Ecosmob's class 4 softswitch are far superior to proprietary ones in being customized and working flawlessly to enhance the carrier's brand image on all counts.
Administration and management are enhanced in the new class 4 and 5 iterations with powerful security, safety, easy to use dashboards and permission levels. "Once a client uses our class 4 softswitch, he is hardly likely to ever go back to any other solution," claimed an Ecosmob representative at the launch and with very good reasons. The company, he stated, has earned trust with its technical excellence as well as with its excellent and prompt support. "We care for our client's success."
About: Ecosmob has accelerated to the top as one of the world's best class 4 and class 5 softswitch provider to VoIP services and wholesale carriers. They welcome inquiries. Interested parties may contact them via phone 1-303-997-339, email sales@ecosmob.com or via online chat on www.ecosmob.com.
More from Sensors, Monitors & Transducers