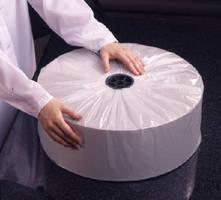 Undersized core plugs help hold overwraps in place while protection cores from damage.

(Greenville, Wis.) - Undersized Plastic Core Plugs are precision made to securely grip protective overwrap when tucked inside the core. Exacting plug tolerances help make overwrapping fast and convenient. Plug sizes range from 1-15/16" to 6". Various models and strengths are available. Custom undersized plugs also available. 920-757-7300

Badger Plug: (920) 757-7300 www.badgerplug.com

For over 75 years, Badger Plug Company has manufactured a comprehensive line of core plugs and related products for the protection, suspension and handling of roll products. Badger's plug and roll products are used extensively in packaging and paper, film and foil converting and wherever roll products are used by industry and business.


More from Material Processing