Dual-Chamber Interactive Packaging Now Available for Product Differentiation in U.S. Market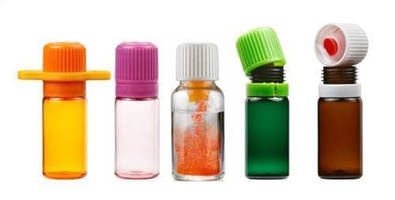 LENEXA, Kan. - Amerigo Labs is the only U.S. manufacturing facility equipped to package products in the New Shaker, the interactive, dual-chamber delivery system patented by Bormioli Rocco. Forward-thinking product owners looking for brand and product differentiation now have the opportunity to be first-to-market in the U.S. using this proven solution for keeping powders and liquids separate until the point of use. New Shaker products, including probiotics and other dietary supplements in 10ml to 60ml bottles, sold over 100 million units in mainly three European countries in 2014.



In 2004, in what was seen as an already saturated market, a start-up introduced a new single-serving bottle to the U.S. energy drink market, giving birth to the 2-ounce drink shot category. Currently, that innovator with one product is a globally recognized billion-dollar company and significantly leads the category it started. Amerigo Labs is poised to follow this business model by partnering with product owners who choose to be on the cutting edge of introducing this convenient and interactive packaging alternative to their customers.



"The most obvious reason to keep a powder blend separate from the liquid until just before consumption is the improvement of the shelf life of ingredients that would not be stable or deteriorate rapidly when mixed," says Ralph Maser, CEO and Product Development Lead for Amerigo Labs. "The most beneficial reason for the consumer is that when taken, the ingredients will be in a format that works best for the way our bodies work. The beauty of the New Shaker is that we can deliver science-proven ingredients in a great-tasting liquid that is always more easily absorbed than a tablet or capsule."



While today's consumers are better educated about what to expect from the products they take, they also understand the significance and effectiveness of ingredient absorption. Consumers understand that the supplements they consume cannot work as intended if the ingredients are not absorbed. The benefits of a liquid also extend to convenience and ease of use, especially for children, seniors and others that cannot or will not take a tablet or capsule due to stomach upset or fear of choking.



Forward-thinking product owners who are ready to differentiate their products by being first-to-market in the New Shaker and those willing to offer their customers the benefits of this cutting-edge delivery system can contact Ralph Maser (ralph@amerigolabs.com or 913-742-2187) or Tim Ehinger (tim@amerigolabs.com or 913-638-7702).



About Amerigo Laboratories, LLC



Amerigo Labs (www.amerigolabs.com) is introducing multiple products using the New Shaker in 2015, as well as contract packaging for other forward-thinking brand owners looking to differentiate their products. With products already developed for multiple markets and science-driven ingredient suppliers ready to help, projects can move forward with as much speed as required. Please visit our website or contact Ralph Maser (Email or 913-742-2187) or Tim Ehinger (Email or 913-638-7702) to investigate opportunities.





More from Software