DSTI Introduces New HPI Fluid Swivel Product Line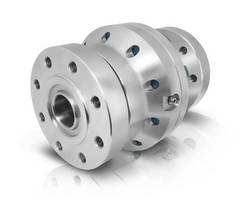 DSTI is excited to introduce a new standard product line aimed at providing a high pressure solution for offshore and subsea flexible hoses.



The new standard high pressure inline (HPI) product series allows for complete rotation of high pressure topside and subsea flexible lines critical for offshore production operations.



DSTI's HPI fluid swivel line provides the offshore market with a compact, reduced weight solution with heavy-duty internal roller bearings to support hose loads.



"This is an exciting and important addition to our standard products as we continue to provide consistent and safe connections for high pressure equipment to the energy market," said DSTI VP of Sales, John Knoll.



About DSTI



Dynamic Sealing Technologies, Inc. (DSTI) specializes in the design, manufacturing and integration of rotary union products worldwide. DSTI's products are used to distribute a variety of fluids from stationary inlets to rotating equipment. The company offers a full line of standard products for a wide variety of applications, as well as complete, specialized rotary union design and manufacturing services.



For more information, please call 763.786.3758 or email info@dsti.com, or visit www.dsti.com.



More from Electrical Equipment & Systems