Dortronics Presenting AIA Accredited Course on Door Interlock Solutions at TEC 2018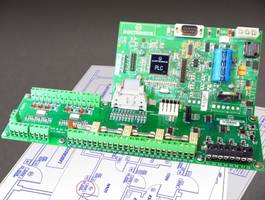 Sag Harbor, NY (February 15, 2018) – Participants and guests at this year's TEC 2018, presented by PSA will have the opportunity to explore and compare the various types of door interlocking systems at an informative session presented by Skip Burnham, A/E Sales Manager for Dortronics Systems Inc. The AIA accredited course will take place on Tuesday, March 13 from 1:30 pm – 2:20 pm.
TEC 2018 will be held March 12-16, 2018 at the Sheraton Downtown in Denver, CO and is open to everyone in the physical security industry. In addition to their presentation, Dortronics is also exhibiting in booth #101.
"Door interlocking systems are an important access control solution and our course offering will focus on the various types and components that are available for various applications," said Skip Burnham, A/E Sales Manager, Dortronics Systems, Inc. "PSA TEC plays a vital role in educating and growing the industry and we are excited to be part of their education program."
The course, titled Door Interlocks: Applications and System Design, will review the various types of door interlocks, mantraps, sally ports and their applications as well as discuss the different types of interlock controls and the accessories required for a fully functional system. The appropriate use of each type and its configuration to meet the intended design criteria will also be reviewed. Mr. Burnham is an active member of the Construction Specification Institute (CSI) and holds a Construction Documents Technologist (CDT) certificate.
"PSA TEC is amplified this year with 140 sessions presented by security industry leaders," said Anthony Berticelli, Director of Education at PSA Security Network. "We have worked to set up eight different tracks that will contain sessions for every level of professional in the security industry."
PSA TEC's training venue is open to all industry professionals and is designed to meet the educational needs of all employees within an integrator's organization with sessions serving disciplines including business management, sales and marketing, HR and recruiting, project management and operations, and installation and service.
Register to attend and find more information about TEC 2018: www.psatec.com.
For more information on Dortronics' extensive line of access control products call toll free 1-800-906-0137, e-mail sales@dortronics.com or visit their website www.dortronics.com.
About Dortronics Systems, Inc.
Dortronics Systems, Inc. is the industry's "quick-ship" supplier of standard and custom finish access control products including electromagnetic locks; electronic strikes; power supplies; key switch controls; pushbutton controls; digital keypad controls; delayed egress controls; alarm annunciation controls; egress bar door releases; emergency pull stations; and Mantrap/ Interlock controllers for banking, manufacturing, detention and clean room industries.
More from Cleaning Products & Equipment