Door Safety Hardware Added for MCCBs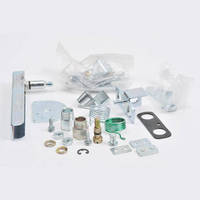 AutomationDirect now offers Type C361 door interlocking safety handle and roller kits for the 3P Series molded case circuit breakers. The safety interlock handles, when connected to the MCCB, secure an SDN series NEMA 12 disconnect enclosure to protect against unauthorized entry while the breaker is in the ON position. A door interlocking safety roller kit is available for enclosures over 36" tall. Handle prices start at $159 and the roller kit is $35.

The molded case circuit breakers and accessories can be viewed at http://www.automationdirect.com/mccb.

More from Controls & Controllers