DMP Universal Communicators Earn CSFM Listing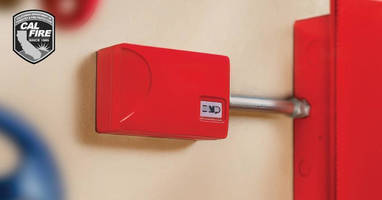 Springfield, MO — Digital Monitoring Products (DMP) announced that its CellComSLF and iCOMSLF universal communicators have been certified by the California State Fire Marshall (CSFM) for use in commercial installations. The CellComSLF communicates via cellular over CDMA networks, while the iCOMSLF communicates via a network or internet connection.



"These universal communicators ensure fast, reliable, panel-to-Central Station communication in the event of fire," said Vice President of Sales, Jeff Britton. "They provide an easy upgrade path that equips older panels with all the benefits of cellular or network communication. These communicators are another example of how DMP lives up to its promise to provide regular updates that add features and extend the life of installed panels."



Both communicators provide fully supervised alarm communication. Once installed, the communicator captures the Contact ID and forwards it to the selected Central Station using the account number entered by the installer. The communicator can also be connected to the host panel using four zone inputs or even monitor the alarm bell output to sense the bell cadence.



These communicators provide alarm dealers with a fire solution to update existing customer panels or takeovers. Dealers don't have to worry about lock-out codes; they can just add the DMP unit onto the existing 'dialer' installations. Panic, Fire, and Burglar signals will be sent to DMP receivers with full reporting capabilities.



The communicators meet the NFPA 72 standard for single-communications technology and can be added to most existing panels. The CellComSL communicator was selected as the 2015 MVP Winner by Security Sales Integration magazine in the Intrusion Control Panels, Keypads User Interfaces category.



SecureCom Wireless provides DMP dealers with a single-source for affordable digital wireless communication. SecureCom Wireless transmits data from the control panel directly to the Central Station receiver via partner cell carriers for faster, more reliable transmission.



See the entire Cellular and Network Universal Communicator family of products:



• iComSL – Network Communicator for any Burglary Panel

• iComSLZ- Network Communicator for any Burglary Panel with Z-Wave

• iComSLF- Network Communicator for any Commercial Fire Panel

• CellComSLC - CDMA Cellular Communicator for any Burglary Panel

• CellComSLCZ - CDMA Cellular Communicator for any Burglary Panel with Z-Wave

• CellComSLCF - CDMA Cellular Communicator for any Commercial Fire Panel



DMP is a privately held, independent manufacturer of innovative intrusion, fire, access control, network, and cellular communication products that are designed, engineered, and manufactured in Springfield, MO. DMP is the recognized leader in alarm communications over data networks, with products that are available through professional electronic security companies. For more information contact Melissa Pitfield at 417-831-9362, or visit www.dmp.com.

More from Chemicals & Gases