DMP Releases XR Series Panels with Cellular Entre Connection and IPV6 Support
Press Release Summary: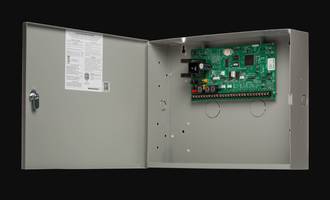 The embedded Entré Access Control software allows customer to manage both intrusion and access control in software application
Offered with features including updated wireless keypad support, lockdown output, instant zone type and increased door schedules
Panels automatically switch and continue sending events over cellular path when network outage occurs
---
Original Press Release:
DMP® Releases Multiple Enhancements for XR Series™ Panels
Cellular Entré™ Connection, IPV6 Support, and More Delivering Greater Security, Flexibility, and Broader Reach
SPRINGFIELD, MO — April 4, 2019 Whether you need to protect a single facility or an entire campus of commercial buildings, the UL-listed XR Series access/burglary/fire control panel by DMP is up to the task. With its recent XR Series Version 191 update, this can-do panel now offers even more security features and functionality.
Now customers using DMP's Entré Access Control Software have the option to use cellular as their primary or as their backup path for communication to their XR panels. Entré software allows customers to manage both intrusion and access control in one easy-to-use software application. System managers say Entré delivers a fast, simple point-and-click control over every aspect of their security system. Now, with this update, communication from the panel to Entré software is equally reliable — in the event of a network outage, panels will automatically switch and continue sending events over the cellular path.
Also, as part of the XR 191 update, DMP has added IPV6 support. For customers who are already using the IPV6 Internet Protocol, the panel supports IPV6 addresses and will allow communication with the SCS-VR via IPV6. The panel will also continue to support IPV4 addresses.
With the XR 191 update, DMP has also added several more features, including:
Increased Door Schedules - Capacity of schedules for the 734 module has increased from 8 to 16 doors.
Updated Wireless Keypad Support – Allows up to seven wireless keypads to be programmed into a single XR Series panel.
Lockdown Output - Activates when a lockdown is initiated and turns off when the lockdown is cleared via a sensor reset. This output can be enabled in Output Options.
Instant Zone Type – Does not follow the entry or exit delay of its assigned area. Rather, if the zone is tripped during the entry/exit delay, the alarm will be tripped. This new zone type is in Zone Information.
Expanded Temporary User Operation - Start dates can now be added to a Temporary User. Once a Temporary User has reached its expiration date, the user will go Inactive. User settings can be configured in the Keypad User Menu.
About DMP: DMP is a privately held, independent manufacturer of innovative intrusion, fire, access control, network and cellular communication products designed, engineered, and manufactured in Springfield, Mo., using U.S. and global components. DMP is the recognized leader in alarm communication over data networks, with products that are available through professional electronic security companies. For more information, contact Mark Hillenburg at MHillenburg@DMP.com or visit DMP.com.
2500 N. Partnership, Springfield, MO 65803
Contact: Mark Hillenburg
800-641-4282
More from Packaging Products & Equipment