DiloGroup at DOMOTEX Middle East 2012, Istanbul, Turkey November 8 - 11, 2012 Booth No. B 100.7, Hall 9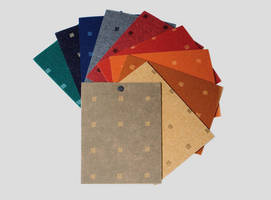 In its seventh year DOMOTEX Middle East will be held in Istanbul for the first time. The fair will cover the entire spectrum of the flooring industry along with all allied sectors. Dilo as the inventor of the well established needle felt structuring and patterning machines DI-LOUR and DI-LOOP presents at DOMOTEX Middle East floor covering products made on their advanced production lines and needling machinery.

With the lines and needling machinery of DiloGroup a wide range of floor covering products can be manufactured economically: e.g. needled floor covering, backing for tufted carpets, sport surfaces or synthetic lawns and door mats. In addition DI-LOUR and DI-LOOP machines allow surfaces like velour, corduroy and structured while offering many other design possibilities.

DI-LOOP floor covering designs

Rib, velour and patterned needle felts can be durable floor coverings. These felts are
produced at the best cost-value-relationship by means of DI-LOOP needling machines.
Applications may be carpets, door mats and sport surfaces but the range of applications
exceeds floor covering and includes e.g. automotive interior linings and wall coverings. This shows the flexible potential of the DI-LOP machine.

DiloGroup o Im Hohenend 11 o 69412 EBERBACH

phone: +49 / (0) 62 71 / 9 40-0 o fax: +49 / (0) 62 71 / 7 11 42 o e-mail: info@dilo.de

Random needle felt velour is an interesting product because of its excellent cost value ratio. Again, applications in the field of floor covering are carpets, door mats and sport surfaces. Major applications are also in the field of automotive, wall covering, plush for toys, shoe and jacket linings. DI-LOUR machines produce random needle felt velour with optimum performance. The Dilo advanced patterning allows many different designs such as coloured patterns with diamonds and cross lines.

DI-LOUR samples

Complete production lines made in Germany engineered by DiloSystems with fibre
preparation from DiloTemafa, carding and webdrafting from DiloSpinnbau and crosslapping
and needling from DiloMachines are the solution for your success.

With the flexibility of Dilo lines and our engineering also changeovers to the production of other needle felt products or nonwovens are possible. The range of products comprises wipes, hygiene products, disposables, filters, geotextiles and automotive interior. Needle felts for the automotive industry include floor covering, headliners, door panels, rear parcel shelves, trunk liners and technical parts such as sound insulation. The lines and machines of the DiloGroup allow you to be a leading player in changing markets.

You are cordially invited to touch and see different kinds of floor coverings and other samples produced on machines and lines of the DiloGroup. Our booth is in hall 9, booth No. B 100.7 where our specialized engineers are at your disposal to discuss your needs for economic success. Please do not hesitate to ask us about the opportunities for product development and performance testing trials in our most modern Technology Center at the headquarters of the DiloGroup in Eberbach, Germany.


More from Fluid & Gas Flow Equipment