Digital Valve Controller targets safety instrumented systems.
Press Release Summary: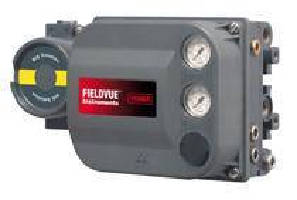 Responding to safety demands, FIELDVUE DVC6200 SIS features partial stroke and position monitoring capabilities for final control element in safety instrumented system. Controller is certified as SIL 3 capable device for 4 or 20 mA and 0 or 24 Vdc power settings. Available with DVC6200 SIS, integral position transmitter is capable of reading valve position, even upon loss of power to controller. Controller also confirms solenoid operation and captures useful diagnostic data during trip event.
---
Original Press Release:

Emerson Introduces the Fisher® Fieldvue(TM) DVC6200 SIS Digital Valve Controller for Safety Instrumented Systems



Intelligent automatic partial stroke valve testing provides improved safety and reliability



MARSHALLTOWN, IOWA - Emerson's new FIELDVUE DVC6200 SIS digital valve controller responds to safety demands, and features partial stroke  and position monitoring capabilities for the final control element in a safety instrumented system (SIS).  Intelligent automatic partial stroke valve testing provides improved safety and reliability versus traditional pneumatic and jammer partial stroke methods.



Meeting plant safety and reliability targets is easier using the DVC6200 SIS, which combines the field-proven linkage-less, non-contact feedback design of the DVC6200 and DVC2000 platforms with the safety demand and automatic partial stroke testing capability of the DVC6000 SIS.  The DVC6200 SIS has been evaluated to the latest version of IEC 61508 (2010) and is certified as a SIL 3 capable device for both 4 or 20mA and 0 or 24Vdc power settings.



An integral position transmitter is available with the DVC6200 SIS, and is capable of reading valve position even upon loss of power to the digital valve controller.  The position monitoring safety function has been evaluated independently from the digital valve controller safety function and is SIL 2 capable.



Partial stroke valve testing can be used in service to safely increase the period of time between proof-testing the final control element.  Additionally, the DVC6200 SIS confirms solenoid operation and captures useful diagnostic data during a trip event.



When integrated with Emerson's DeltaV™ SIS logic solver, the native interface provides users increased availability, while at the same time removing complexity from their safety systems. DeltaV SIS provides out of the box tools that allow direct access to the DVC6200 SIS diagnostics and partial stroke data, and the ability to setup and run the partial stroke tests automatically.



Visit http://www.FIELDVUE.com for more information or contact your Emerson sales office and ask to see the DVC6200 SIS product bulletin.



About Emerson Process Management

Emerson Process Management (http://www.emersonprocess.com), an Emerson business, is a leader in helping businesses automate their production, processing and distribution in the chemical, oil and gas, refining, pulp and paper, power, water and wastewater treatment, mining and metals, food and beverage, life sciences and other industries. The company combines superior products and technology with industry-specific engineering, consulting, project management and maintenance services. Its brands include PlantWeb™, Syncade™, DeltaV™, Fisher®, Micro Motion®, Rosemount®, Daniel™, Ovation™, and AMS Suite.



About Emerson

Emerson (NYSE: EMR), based in St. Louis, Missouri (USA), is a global leader in bringing technology and engineering together to provide innovative solutions for customers in industrial, commercial, and consumer markets around the world.  The company is comprised of five business segments: Process Management, Industrial Automation, Network Power, Climate Technologies, and Commercial & Residential Solutions.  Sales in fiscal 2012 were $24.4 billion.  For more information, visit http://www.Emerson.com.



Contact:

John Wells, Emerson Process Management

1 (641) 754-3288

Related